Libya's Fayez al-Sarraj announces political roadmap, calls for polls next year
The head of Libya's UN-backed unity government has announced a new political roadmap for his violence-wracked country, with presidential and parliamentary elections to be held in March 2018.
The Government of National Accord has been struggling to assert its authority since it began work in Tripoli in March 2016, with a rival administration based in the remote east refusing to recognize it.
"Presidential and parliamentary elections will be organized in March 2018," GNA head Fayez al-Sarraj said in a speech broadcast on television late on Saturday. He said the polls aimed to elect a new president and parliament whose mandate will be of "three years maximum or until the drafting and organization of a referendum for a constitution".
Sarraj spoke haltingly and sounded tired as he delivered his speech flanked by Libya's flag and behind him the slogan "Libya, together towards reconciliation and construction".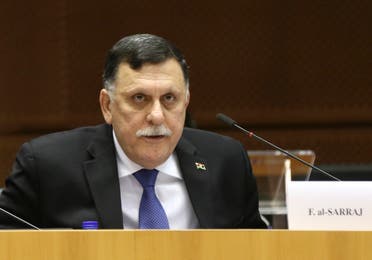 Nine-point roadmap
He outlined a nine-point roadmap which he said would help shake off years of security problems, division and economic woes, and was aimed at relaunching the Libya Political Agreement. The UN-backed LPA agreed in 2015 by rival Libyan groups paved the way for the creation of the GNA.
Sarraj said the GNA would remain as a caretaker government until after the elections. He said the lack of security in Libya was the most "thorny" issue facing the country, and regretted that his predecessors did not disarm militias after the 2011 revolt.
"We are now harvesting the fruits of these mistakes," said Sarraj. "The time has come for unity and the rescuing of our nation." Sarraj continues to face opposition despite receiving the backing of many political and military leaders.