More than 250 people were killed when a military plane crashed in a field outside Algeria's capital on Wednesday, state media said, in the country's worst air disaster.
A military source told Al Arabiya News Channel that there were no survivors.
The crash occurred in Boufarik, a town in Blida Province, approximately 30 km from the capital Algiers.
A total of 257 people were killed, most of them military, the defence ministry said. Ten crew and other people described as family members also died, and a number of survivors were being treated at an army hospital, the ministry added.

A member of Algeria's ruling FLN party told the private Ennahar TV station the dead included 26 members of Polisario, an Algerian-backed group fighting for the independence of neighbouring Western Sahara - a territory also claimed by Morocco in a long-running dispute.

The plane was heading to Tindouf, an area on Algeria's border with Western Sahara, but crashed on the airport's perimeter, Algeria's defence ministry said.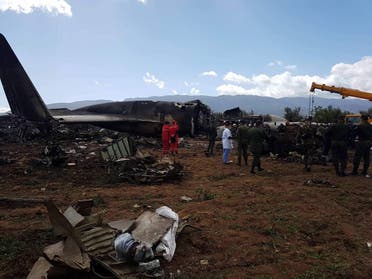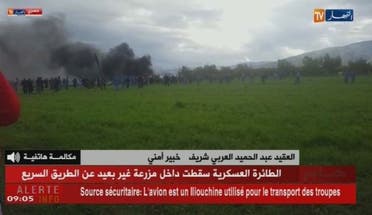 Television footage showed black smoke billowing near a motorway and a crowd of security officials and others standing in a field next to the crash site.

The tail fin of a plane could be seen above olive trees, with smoke and flames rising from the wreckage.