A video of the Libyan National Army brutally executing two anonymous men in a span of three minutes on a public street in Derna, a port city in Libya, circulated social media Wednesday morning.
The video showed the arrest of two men who appeared to be members of Shura Council of Mujahideen in Derna, as they were attempting to escape the city. The Libyan forces threw the men to the ground and kicked them before they shot them.
Libyan activists condemned the unlawful executions that occur without following judicial and the continued retaliations that occur under the pretext of being in a state of war, calling for opening an investigation that will hold the executioners accountable for their actions.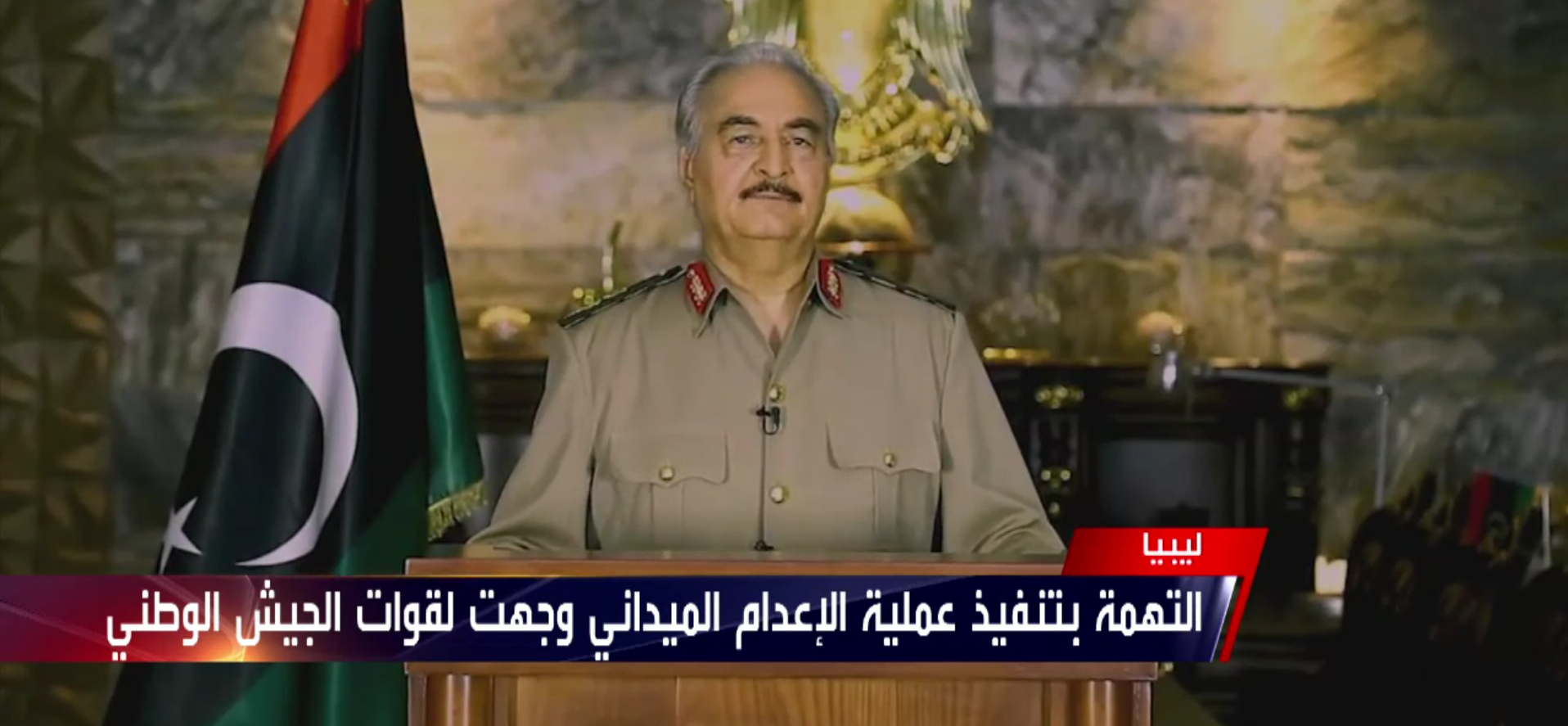 Libyan National Army spokesperson colonel Ahmed al-Mismari that the Libyan Army commander Khalifa Haftar was instructed to abide by the commands issued regarding the treatment of arrested extremists.
Al-Mismari's office issued a statement Wednesday night saying "As part of the ongoing military operations in Darnah, commander-in-chief of the armed forces Khalifa Khafater has instructed the Karama operations room and the operations room of Omar al-Mukhtar to comply with the instructions issued by the leadership regarding the treatment of the arrested terrorists and to hand them over to the authorities."