Blind man falls to his death while protesting on ministry rooftop in Morocco
The death of a blind protestor after falling from the rooftop of the Ministry of Family, Solidarity and Social Development in Rabat sparked outrage in Morocco.

The man, a 25-year-old sociology graduate, was protesting along with other visually impaired individuals to demand employment opportunities.

He fell from the ministry's rooftop on Sunday evening while he was talking on the phone and he immediately died at the scene.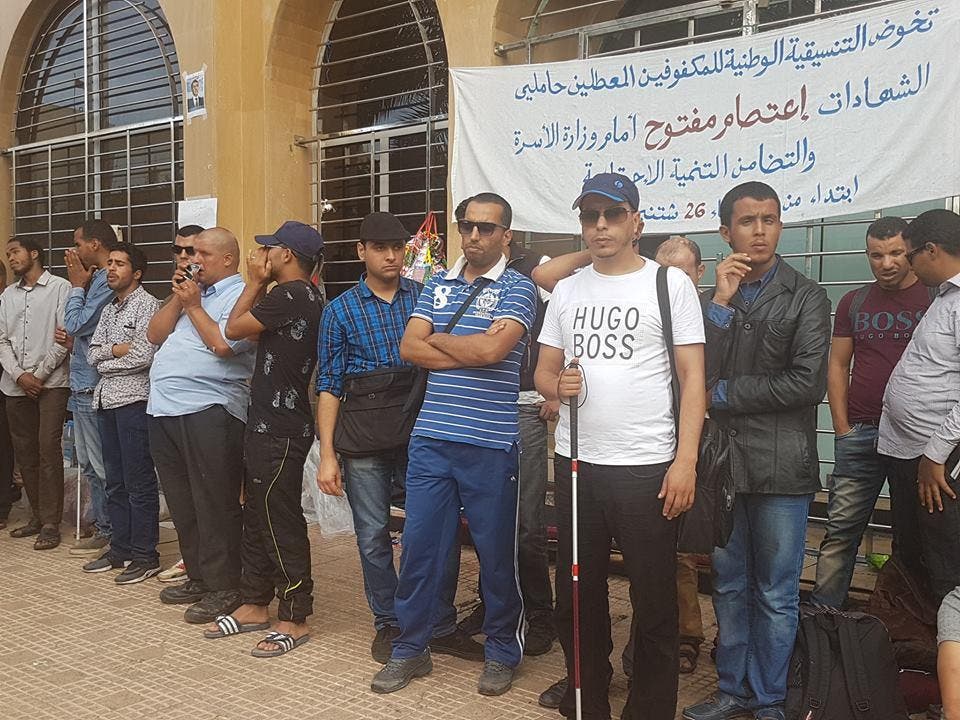 The incident sparked the outrage of people on social media networks and human rights organizations as the ministry was accused of being "negligent" of the protestors' demands and of not engaging in dialogue with them. People demanded an investigation into the incident to specify who is responsible for it.

An activist on Facebook commented on the unfortunate incident saying: "The young man died while trying to hold on to life and find a decent job." He also blamed the ministry officials and said "if it weren't for the ministry's negligence of the protest, the young man would not have lost his life."

The Moroccan League for Citizenship and Human Rights called for an urgent investigation into the man's death.

The ministry, however, denied the accusations that it neglected the protestors' demands or safety and said an investigation has been launched.

"We repeatedly asked them (the protestors) to sit for dialogue and we asked them to get down from the roof out of fear for their safety especially that they closed the doors from the inside thus complicating the task of the relevant authorities," the ministry said in a statement on Monday.