Greek FM calls for Turkey to leave Libya in Benghazi meeting
All foreign powers, especially Turkey, should leave Libya, said Greece's Foreign Minister Nikos Dendias in a meeting with Libyan Parliament Speaker Aguila Issa Saleh on Wednesday.
Dendias was in the country to meet with Saleh, who is the head of the Eastern-based Libyan parliament.
Read more: Turkish business delegation set to visit Libya to discuss post-war plan: Sources
The parliament supports the Libyan National Army (LNA) in its conflict with the Tripoli-based Government of National Accord (GNA), which is backed by Turkey.
Turkey has sent thousands of Syrian mercenaries to the country and helped the GNA lift the siege of Tripoli, putting the LNA-controlled city of Sirte under threat.
The GNA and Turkey have signed a controversial maritime agreement that gives Ankara drilling rights over vast swathes of the Eastern Mediterranean.
Greece, Cyprus, Egypt and the EU have all condemned the deal.
Developing.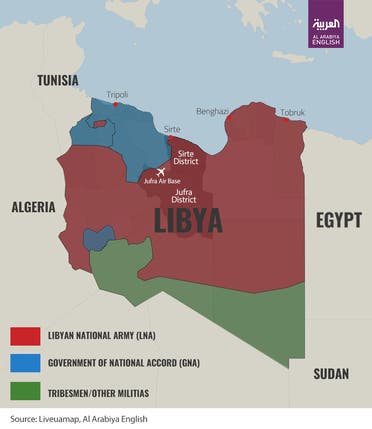 Read more:
France leaves NATO maritime operation after probe into clash with Turkish ships
Turkey slams France's 'destructive' approach to Libya conflict: AFP
Opinion: Erdogan's Libya invasion threatens the European Union