Saudi Arabia's Crown Prince receives Pakistani army's chief of staff
Saudi Arabia's Crown Prince Mohammed bin Salman received Pakistan's Chief of Army Staff Lieutenant General Asim Munir at the winter camp in the Kingdom's ancient city of AlUla, the official Saudi Press Agency (SPA) reported on Monday.
For all the latest headlines follow our Google News channel online or via the app.
Pakistan's Lieutenant General Munir was welcomed with a reception which was also attended by Prince Khalid bin Salman bin Abdulaziz, the Minister of Defense, and Dr. Musaed bin Mohammed al-Aiban, the Minister of State, Member of the Cabinet, and National Security Adviser. Pakistan's Ambassador to Saudi Arabia, Ameer Khurram, and a number of Pakistani officials were also in attendance.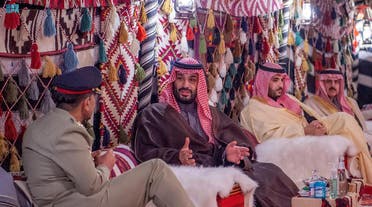 They reviewed bilateral relations and discussed ways of enhancing them, in addition to a number of issues of mutual interest and concern.
The meeting between the Crown Prince and Lieutenant General is a sign of the continued strong bilateral ties, and a commitment to working together to address the challenges facing the region.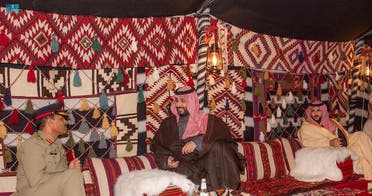 Saudi Arabia and Pakistan have a long history of close relations, with both countries seeing each other as key allies in the region. The Kingdom is also a major provider of aid and investment to Pakistan, and the two countries have cooperated on security and military matters.
Read more:
Saudi Arabia condemns ISIS attack on Pakistan embassy in Kabul
Saudi Arabia kept oil exports steady in December under OPEC+ agreement: Official
Saudi Arabia extends $3 billion deposit term to cash-strapped Pakistan