Giants Real Madrid and Barcelona to meet at Spanish Super Cup final in Riyadh
Football giants Real Madrid and Barcelona are set to meet Sunday evening at the final of the Spanish Super Cup that will be held at Saudi Arabia's King Fahd International Stadium in Riyadh.

The teams had to beat rivals Valencia and Real Betis in order to reserve a spot in the final of the Super Cup that kicked off on January 11. The final game is expected to start at 10:00 p.m. Riyadh time (GMT +3).

For all the latest headlines follow our Google News channel online or via the app.

The legendary football clubs are participating in the third edition of the Super Cup in Saudi Arabia, the second time that it is being held in Riyadh.

The Spanish Super Cup was first held in Jeddah in 2020 where Real Madrid won the championship against Atletico Madrid. Real Madrid defended its position in the second Saudi edition of the Super Cup in Riyadh in 2022, where it won against Athletic Bilbao.

The Spanish Super Cup is part of the Saudi Ministry of Sports' international sports events calendar, as part of the 2022 Diriyah Season and is in line with the Kingdom's Vision 2030.

Speaking during a news conference on Saturday ahead of the final, Real Madrid's Karim Benzema expressed his excitement for the game, where he hoped that his team takes the trophy home once again.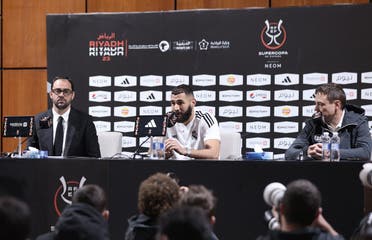 "Saudi Arabia is a very beautiful country, and the fans are happy to have us here as well as us players," he said. "We aspire to win the title and celebrate with them."

For his part, Xavier Hernandez, Barcelona's head of coach, said that winning the cup would "mean a lot" to the team and winning it against Real Madrid would make it even more "special."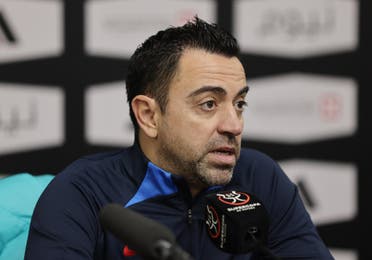 Read more:

Saudi football fans 'excited and proud' with Cristiano Ronaldo joining Al Nassr

Saudi Arabia hosts first 11-a-side international women's football tournament

Cristiano Ronaldo seen enjoying Riyadh winter evening at Diriyah