Saudi Arabia's Misk Foundation hosts 'Youth Majlis' at WEF in Davos
Saudi Arabia's Misk Foundation is hosting a Youth Majlis at this year's highly anticipated World Economic Forum (WEF) in Davos, providing a platform for youth participation and empowerment.

The Youth Majlis is one of the only pavilions at Switzerland's Davos this year that is focused on youth, through sessions and discussions relating to the general theme of 'Generation Transformation.'

For the latest headlines, follow our Google News channel online or via the app.

Over 35 delegates and global leaders from Saudi Arabia, the US, China, Singapore, South Africa, India, Egypt and Indonesia will gather at the Youth Majlis with a more youth-focused approach to global issues and matters.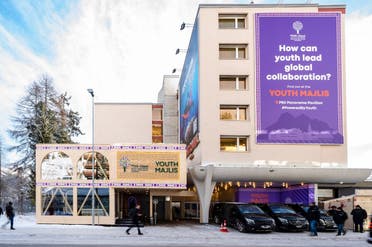 "The Youth Majlis will provide a platform for forward-looking dialogue, serving as a catalyst to explore collaborative solutions to solve some of the world's most pressing issues from inclusive economic growth to ambitious climate action," that are in line with WEF global perspectives for this year, according to a press statement.

The non-profit Mohammed bin Salman Foundation, Misk, was founded by Crown Prince Mohammed bin Salman in 2011 and is a foundation that is focused on encouraging learning and creating young leaders for a brighter future of Saudi Arabia.


The foundation celebrated its 10-year-anniversary end of last year through a global forum held in Riyadh that focused on the need to narrow the generational gap to create a positive and transformative outcome to societies and communities.

Over the past decade, the foundation has provided support in up-skilling Saudi youth to empower them and further their potential.

"In a world that is becoming increasingly fragmented, it's more important than ever to find ways to cooperate, work together and harness the power of youth," Omar Najjar, Chief Program Officer at the Misk Foundation, said. "Our decision to bring the Youth Majlis back to the World Economic Forum is a powerful step in this direction, placing young people at the heart of the global conversation and empowering them to take bold action for a better future."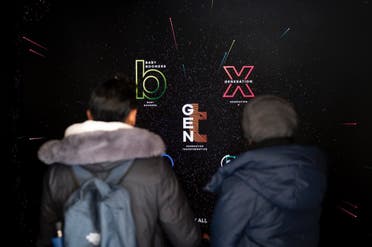 The foundation's Youth Majlis aims this year to follow the success of previous years where in 2022 it welcomed more than 1,700 visitors from 42 countries, 14 heads of state and ministers, 200 VIP guests and 25 speakers.

"The return of the Youth Majlis is also an important step toward advancing the Kingdom of Saudi Arabia's vision for a more prosperous and sustainable future," the statement added.

Read more:

Saudi's Misk Forum highlights need to narrow generation gap to transform societies

Watch: Saudi Finance Minister joins WEF panel to discuss innovating under pressure

Tech regulation important to reduce financial risk: Saudi Finance Minister at WEF