Ronaldo, Messi face off in Riyadh All-Star game with PSG in front of sell-out crowd
Al-Nassr's new signing Cristiano Ronaldo and Paris Saint-Germain's Lionel Messi faced off in Saudi Arabia for what may have been the final match between the two football icons, in front of a 68,000-sell-out crowd for the Riyadh Season Cup at the King Fahd International Stadium on Thursday night.
Featuring Saudi Pro League players from al-Nassr and al-Hilal, the All-Stars put in a battling performance to go in 2-2 at halftime before eventually going down 5-4 to PSG in the highly anticipated match.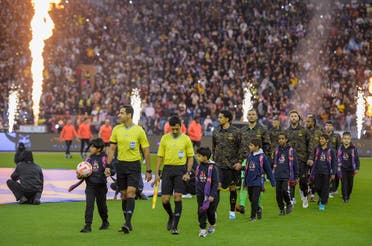 For all the latest headlines follow our Google News channel online or via the app.
The drama in Riyadh – watched by millions across the globe– included Messi opening the scoring, a double for Ronaldo, a red card for PSG's Juan Bernat, and Neymar seeing a penalty saved by Mohammed Al-Owais.
It was the perfect introduction to Saudi Arabian football for Ronaldo, as fans got a glimpse of what is to come ahead of his sold-out al-Nassr debut in the Saudi Pro League versus Ettifaq on Sunday, January 22.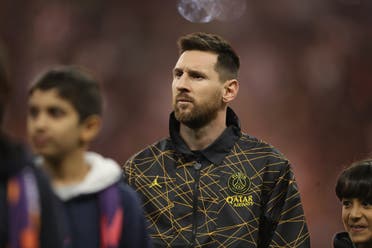 The hugely anticipated match at Mrsool Park kicks off at 8.30pm.
Saudi Pro League chairman AdbulAziz Alafaleq said: "The Saudi Pro League was delighted to provide players for the Riyadh Season Cup match. Players from our league relished the opportunity to pit their talents against some of the best players in the world, such as Kylian Mbappe, Neymar, Achraf Hakimi, and, of course, Lionel Messi. Backed by an incredibly passionate crowd at the King Fahd International Stadium, the Saudi Pro League players truly put in a performance to be proud of that showcased the strength of Saudi Arabian football."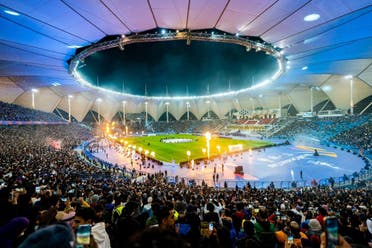 The match follows Saudi Arabia's impressive efforts at the recent World Cup, including that famous victory over Argentina where the national team was represented exclusively by talent from the Saudi Pro League.
Alafaleq added: "The sell-out attendance on Thursday night and Cristiano Ronaldo's much-awaited league debut on Sunday is indicative of the huge passion Saudi fans have for football. We have no doubt the eyes of the football world will be firmly on the Saudi Pro League and Mrsool Park on Sunday night."
The match follows a week where Riyadh hosted both the Spanish and Italian Super Cups. The total attendances of the five matches – Real Madrid v Valencia, Barcelona v Real Betis, Real Madrid v Barcelona, Inter Milan v AC Milan, and the All-Stars XI v PSG – held at the King Fahd International Stadium came to about 277,000 fans.
Read more:
From Times Square to Riyadh Boulevard: Live screening of PSG, Saudi teams' match