Conjoined Iraqi twins in stable condition after major surgery in Saudi Arabia
Conjoined Iraqi twins who were recently separated during an hours-long operation in Saudi Arabia are doing well and are in a stable condition, the lead doctor on their case said Tuesday.

Dr. Abdullah bin Abdulaziz al-Rabeeah, Adviser to the Royal Court and Supervisor General of King Salman Humanitarian Aid and Relief Center, assured that the twins were doing well 12 days after undergoing the separation procedure.

For the latest headlines, follow our Google News channel online or via the app.

"All vital signs of the twins are now normal, and they have begun feeding through tubes," al-Rabeeah told the official Saudi Press Agency (SPA). "They are interacting normally with their parents and there are no worrying signs [on the medical level]," he added.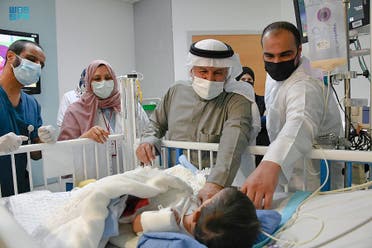 Twins Omar and Ali underwent an 11-hour-surgery on January 12 at the King Abdullah Specialized Children's Hospital in Riyadh. The surgery consisted of six stages and saw the participation of a team that included 27 doctors, specialists and nurses.

The recent operation is the 54th case in the series of operations that have been taking place in the Kingdom since 1990, and it is the fifth case involving conjoined twins from Iraq, SPA said.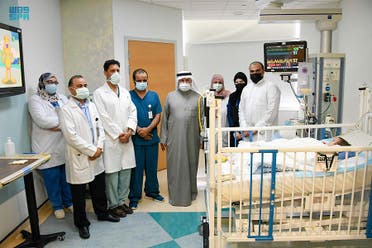 Al-Rabeeah said that the twins will be transferred from the intensive care room to the pediatric ward within two days, something he said reflected that they were doing well.

"The twins are expected to stay in the hospital [for a duration of] four to six weeks and afterward the medical team will make a decision regarding discharging them from the hospital and continuing their treatment from their home," the doctor told SPA, thanking King Salman and Crown Prince Mohammed bin Salman for their support.

Read more:

Doctors successfully separate Iraqi conjoined twins in Saudi Arabia

Doctors in Saudi Arabia begin operation to separate Iraqi conjoined twins

Saudi health ministry allows rollout of updated COVID-19 booster shot