Saudi scholarship student stabbed to death in US, police arrest suspect
Police in the US state of Philadelphia have arrested a woman who is suspected of brutally murdering a Saudi student studying in the country on a scholarship, according to media reports.
Nicole Marie Rodgers from Georgia is in police custody and has been charged with premeditated murder, theft, and several other charges, Al Arabiya cited officials as saying.
Al-Walid al-Gharbi, 25, was allegedly stabbed to death in his apartment building by the 19-year-old woman, who fled the scene with the victim's mobile phone and other valuables after killing him.
For the latest headlines, follow our Google News channel online or via the app.
The 25-year-old, who was computer science student at Chestnut Hill College in Philadelphia, was expected to graduate in two months and return to Saudi Arabia.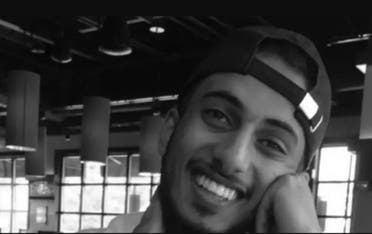 Police were reportedly offering a $20,000 reward for anyone who provided information that would lead to the woman's arrest.
Media reports citing the victim's uncle said the murderer had asked al-Gharibi to help her move some belongings in her apartment that she could not carry herself.
When al-Gharibi went into her residence, the woman attacked him and left his body in her bathroom. A neighbor had reportedly heard the attack taking place and ran into Rodgers, who reportedly seemed perplexed, as she was leaving the building.
The neighbor then entered her apartment, where he found al-Gharibi lying on the bathroom floor in a pool of blood with multiple stab wounds to the neck.
The stabbing had taken place on Monday and the victim's family were informed of his death later that day through email, Musaed al-Gharibi, the student's uncle, told Al Arabiya in an interview.
His father, who had just returned to the Kingdom from visiting al-Gharibi five days prior to his son's death, immediately traveled to the US to follow up on the case.
The suspect is allegedly a "drug addict," another relative of the victim said in a social media video, citing investigations. The victim had also told his family members that he was uncomfortable in the apartment building but did not want to move since he was returning to Saudi Arabia soon after his graduation.
Al-Gharibi was known as a "kind and wonderful person," according to the owner of the residential building he lived in. The owner told Al Arabiya that he was "one of the best people" she had met, adding that he was always pleasant to deal with.
Read more:
Saudi Arabia foils attempt to smuggle almost 3mln Captagon pills, arrests two
Saudi Arabia to chair UNESCO World Heritage Committee for first time
MBC, VICE to partner on content training in Saudi Arabia, wider Middle East