In pictures: Saudi Crown Prince attends CORE Diriyah E-Prix 2023
Saudi Crown Prince Mohammed bin Salman attended Saturday evening the competitions of CORE Diriyah E-Prix 2023 race that was held in the presence of high-level figures.

The Crown Prince was received by Minister of Sports Prince Abdulaziz bin Turki al-Faisal and President of Saudi Automobile & Motorcycle Federation (SAMF) Prince Khalid bin Sultan al-Faisal upon his arrival at the racetrack, after which the royal anthem was played, the Saudi Press Agency (SPA) reported.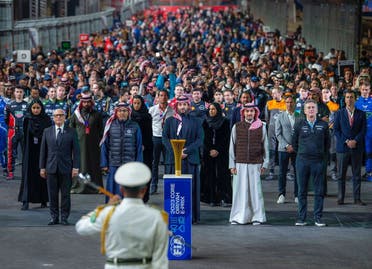 For the latest headlines, follow our Google News channel online or via the app.

The CORE Diriyah E-Prix 2023 race was held on Friday and Saturday in the historic city of Diriyah for the fifth time as part of the ninth season of ABB FIA Formula E World Championship.

On both days, the event also featured a star-studded lineup of Arab and international musicians and DJs such as Martin Garrix, John Legend, French Montana, Mohamed Hamaki and Mahmoud el-Esseily.


The Crown Prince watched the race, which was attended by many renowned Arab and international figures, from the main podium.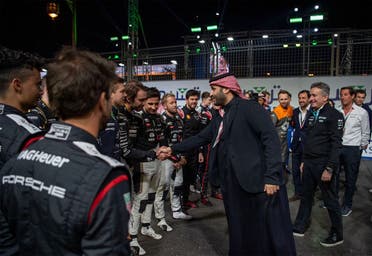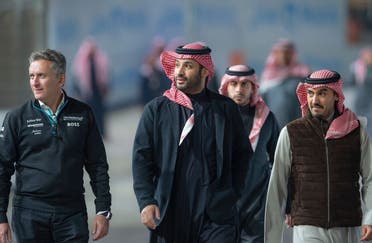 The race was attended by Prince Al-Waleed bin Talal bin Abdulaziz, President of the Saudi Water Sports and Diving Federation (SWSDF) Prince Sultan bin Fahd bin Salman bin Abdulaziz, Minister of Interior Prince Abdulaziz bin Saud bin Naif bin Abdulaziz and Prince Khalid bin Sattam bin Saud bin Abdulaziz. Deputy Governor of the Eastern region Prince Ahmed bin Fahd bin Salman bin Abdulaziz, and Prince Fahd bin Turki bin Faisal bin Turki, Deputy Governor of Qassim region, were also in attendance.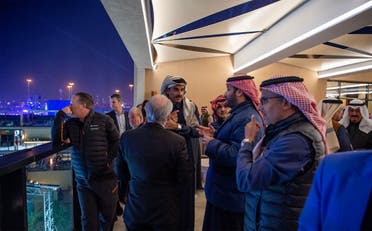 It was also attended by King Juan Carlos I, former King of Spain; Qatar's Emir Sheikh Tamim bin Hamad al-Thani, Bahrain Crown Prince and Prime Minister Sheikh Salman bin Hamad al-Khalifa, Jordan's Crown Prince Hussein bin Abdullah, Culture, Sports and Youth of the Sultanate of Oman Sayyid Theyazin bin Haitham bin Tarik al-Said, Sheikh Hamed bin Zayed, Member of Abu Dhabi Executive Council and Chief of Diwan of Kuwaiti Crown Prince Sheikh Ahmad Abdullah al-Ahmad al-Sabah.

Read more:

McLaren Formula E drivers Rast, Hughes on NEOM, Saudi fans ahead of Diriyah E-Prix

NEOM McLaren Formula E Team gear up for Saudi Arabia's Diriyah E-Prix

Saudi Arabia sports scene: AC Milan and Inter Milan to go head-to-head in Riyadh