Father of murdered Saudi student says US woman preyed on his son's kindness
The father of a Saudi student who was murdered in the US said the killer repeatedly tried to take advantage of his son's kindness in an attempt to get him to give her money.
In a heinous crime that has shook the Kingdom, Al-Walid al-Gharibi – a 25-year-old studying in the US on a scholarship – was found dead in the bathtub in Nicole Marie Rodgers' bathroom with multiple stab wounds on January 21 in the state of Philadelphia.
For the latest headlines, follow our Google News channel online or via the app.
In an exclusive interview with Al Arabiya, Abdullah al-Gharibi said that Rodgers had been trying to get closer to his son in the months leading up to her crime.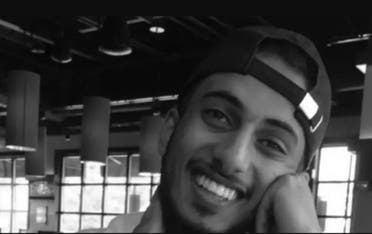 He denied rumors that his son had put up an advert online offering his furniture up for sale.
The woman – who lived in the same building as his son – had repeatedly tried to start conversations with the young man, his father said, adding that al-Gharibi would often stay in his room to avoid her.
His son had also told friends that Rodgers was making him uncomfortable, and he thought she was only trying to get close to him for financial gain, the father said.
In one instance, the woman had knocked on al-Gharibi's door and asked him to help her get back into her bedroom because she had locked herself out, according to the father.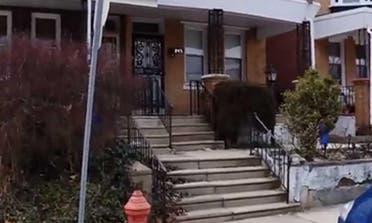 On the day of the murder, Rodgers had approached al-Gharibi for help to carry some of her belongings to her car. When the young man went up to the third floor where her room was located, the woman allegedly stabbed him in the neck and pushed him into the bathroom before continuing to strike him with a knife multiple times, his father said.
According to al-Gharibi's father, Rodgers then went down to his son's room where she proceeded to steal his mobile phones, laptops, expensive shoes, and his wallet before making her escape.
Records show that al-Gharibi's credit card was used in a nearby town after his death, the father said.
Another resident who was in the adjoining bedroom heard the attack and immediately called the building's owner who arrived at the scene about 15 minutes later, the father said.
Upon discovering al-Gharibi's body, the building's owner called the authorities and tried to resuscitate him, but it was too late.
The father received an email from the Philadelphia police four hours later urging him to contact the murder department.
After speaking to the police, he told Al Arabiya that he immediately booked a flight to the US from the Kingdom.
The Philadelphia police department arrested the 19-year-old woman on January 27.Her court date is set for February 13.
Read more:
Saudi scholarship student stabbed to death in US, police arrest suspect
Saudi embassy following up on murder of citizen in US