Vision 2030
NEOM's hiring: How to get a job at Saudi Arabia's $500 billion mega project
NEOM, the $500 billion futuristic city being built in Saudi Arabia, aims to attract the top talent from around the world to turn the mega project into a reality.
As construction workers break ground on the vast site and lay the foundations for the mega project, located on the Red Sea, recruiters are hunting for candidates to work in a host of different sectors, from finance, public safety, sprots and strategy planning and technology.
For all the latest headlines follow our Google News channel online or via the app.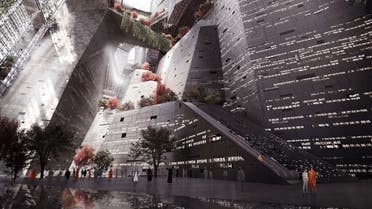 NEOM's Executive HR director Amin Bukhari said, in a statement on its website, that NEOM "offers huge opportunities in different sectors and industries in a futuristic and innovative environment."
What jobs are available in NEOM?
There are more than 130 job openings currently being advertised to work at large-scale construction across NEOM regions including THE LINE and OXAGON.
There are currently multiple sectors thar are hiring in the fields of industrialization and innovation, corporate development, health and safety, finance, public safety, sports, strategy planning and technology, marine conservation, government engagement and government services and operations.
Further positions in the fields of security operations, risk management, environment, board relations, energy, real estate, executive management, land mobility, urban planning, heritage, logistics operations, supply chain services, water utility, corporate services and asset development, municipal affairs and positions within NEOM's Talent Academy are also open.
Jobs range from managerial potions, directors, specialists and assistant roles.
Eligibility criteria
NEOM is hunting for people from across the world to join its expanding team, according to its website.
"The most ambitious project in the world calls for the most ambitious people," said a statement by NEOM, on the recruitment section of its website. "The work you do here will have a lasting impact not just on how we live our lives, not on the future of the planet itself. If you believe in building a better world and having something to contribute to it, then you could find yourself among the pioneers who are making their home with us at NEOM."
However, NEOM has an eligibility criterion for anyone looking to apply. These differ from job to job but all positions require a minimum Bachelor's Degree – many also require further higher education such as Master's Degree – while recruiters are looking for vast experience in applicants' fields and strong verbal and communication skills.
Opportunities for Saudi nationals
For Saudi nationals, NEOM is offering a Graduates Opportunities in Work (GrOW) program which helps accelerate careers at scale. Candidates must hold a bachelor's degree, be willing to relocate to NEOM, have a minimum GPA of 3.5 out of 4 and have excellent verbal and English language skills.
They must also demonstrate leadership potential, be a "problem solver with critical thinking," have a strong interpersonal capacity and be tech proficient in Microsoft.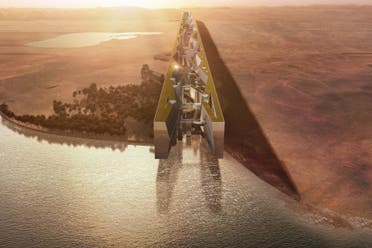 Perks and benefits
Securing a job at one of Saudi Arabia's most ambitious projects – a key part of the Kingdom's Vision 2030 plans – will have its perks and benefits.
These include competitive salaries, performance bonuses, a savings scheme with employee matched contributions, medical cover schooling allowance, professional development, annual leave, remote workdays, annual flights and community benefits including accommodation support.
How to apply to NEOM jobs
Applicants can submit their resume, cover letter, and any other relevant materials through NEOM's online application system. Instructions must be carefully followed and all required information must be provided. NEOM advises on its website to customize your resume and cover letter to match the requirements and qualifications in the job listing. Applicants should demonstrate how their skills and experience align with the role they are applying for.
Read more:
NEOM: Video shows progress on Saudi Arabia's $500 bln mega-project
Saudi Arabia's NEOM, mega projects driving recruitment, pay hikes: Report
UAE, Saudi employees can expect pay rises, bonuses in 2023: Experts