Turkey earthquake: Saudi rescue, medic teams arrive to help in recovery efforts
Saudi rescue and medic teams arrived in Turkey's Adana on Thursday after King Salman and Crown Prince Mohammed bin Salman directed operating an air bridge to provide aid to the victims of the 7.8-magnitude earthquake, Al Arabiya reported.

Later on Thursday, a second aircraft landed in Adana Airport carrying 98 tonnes of relief supplies which included food, tents and medical aid.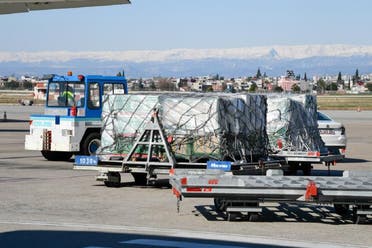 Saudi Arabia's King Salman Humanitarian Aid and Relief Center (KSRelief) officially launched its aid program on Wednesday to aid people who have been affected by the deadly earthquake in Syria and Turkey.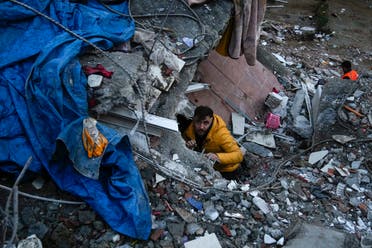 The Kingdom is also accepting donations through its "Sahem" program which had received $16.5 million (62 million Saudi riyals) by Wednesday.

For all the latest headlines follow our Google News channel online or via the app.

The death toll from the massive earthquake that struck both countries has climbed above 16,000.

Monday's quake, followed hours later by a second one almost as powerful, toppled thousands of buildings including hospitals, schools and apartment blocks, injured tens of thousands, and left countless people homeless in Turkey and northern Syria.

Read more:
UAE rescue crew saves Syrian family trapped under earthquake rubble in Turkish home
Twitter access restored in Turkey after talks between company, Turkish authorities
UN aid deliveries to Syria from Turkey could resume Thursday