Earthquake: Turkey's health minister meets Saudi volunteer relief teams
Turkish Minister of Health Fahrettin Koca met with teams from the King Salman Humanitarian Aid and Relief Center (KSRelief) and the Saudi Red Crescent that are providing aid to those affected by the earthquake in Turkey and Syria.
The volunteers were given a field tour of quake-hit Hatay – one of the Turkish regions most affected by the tremors. A 7.8-magnitude earthquake hit Turkey and Syria on February 6, killing over 41,000 people, injuring hundreds of thousands, and destroying entire villages.
For all the latest headlines follow our Google News channel online or via the app.
In the aftermath of the disaster, teams from KSRelief and the Saudi Red Crescent have been on the ground providing aid to victims.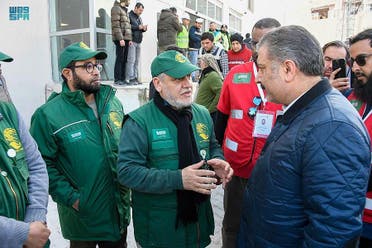 The Kingdom has also donated millions to both countries and continues to accept donations from citizens and residents through its "Sahem" program – all of which come under the directives of King Salman bin Abdulaziz and Crown Prince Mohammed bin Salman.
The Turkish health minister praised the Kingdom of Saudi Arabia's rapid response to the ministry's request to provide urgent medical aid to the earthquake victims in the affected areas and expressed his gratitude to King Salman and the Crown Prince.
The Saudi relief teams also thanked the Turkish government for providing them with the facilities to perform their humanitarian duties in the affected areas, adding that the Saudi relief airlift included various medical equipment and supplies to help the earthquake victims.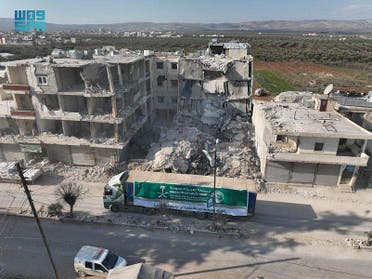 Read more:
Turkey, Syria earthquake: Saudi Arabia's KSRelief provides on-the-ground support
Ten Saudi relief planes sent to Turkey, Syria as the second plane arrives in Aleppo