Saudi women
International Women's Day: The Saudi women paving the way for future generations
Saudi Arabian women have made notable strides in politics, business, education, and the arts, contributing significantly to the Kingdom's rich history and culture.
Following are Al Arabiya English's list of seven Saudi women who have broken down barriers and shattered stereotypes to pave the way for others to follow in their footsteps to mark International Women's Day on March 8.
For the latest headlines, follow our Google News channel online or via the app.
From ambassadors and scientists to filmmakers and athletes, these women have proven that gender need not be a hindrance to success and that Saudi Arabia's women are a force to be reckoned with:
1. Princess Reema bint Bandar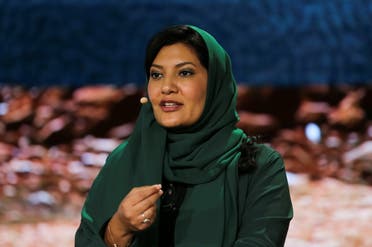 Princess Reema bint Bandar is Saudi Arabia's first female ambassador. She took her role in 2019 when Crown Prince Mohammed bin Salman, in his role as the King's deputy, issued a royal decree appointing her as the Kingdom's ambassador to the United States.
She is also the first female to serve as the head of the Saudi Federation for Community Sports, where she worked to increase female participation in sports.
2. Raha Moharrak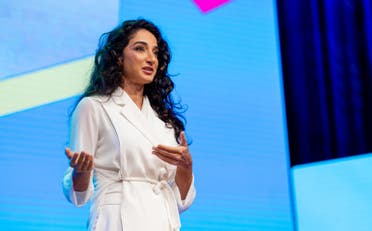 Raha Moharrak was the youngest Arab and the first Saudi woman to climb Mount Everest in 2013.
A self-described "world nomad," Moharrak has also climbed the world's other six summits.
3. Dr. Hayat Sindi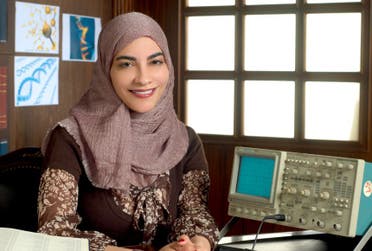 Dr. Hayat Sindi is a biotechnologist and medical scientists who has made significant contributions to the field of biotechnology.
She has worked to develop affordable and diagnostic tools for diseases such as tuberculosis and hepatitis. She is also the Chief Advisor to the President of the Islamic Development Bank, Science, Technology, and Innovation, and was voted one of the BBC's top 100 Women 2018.
4. Mariam bin Laden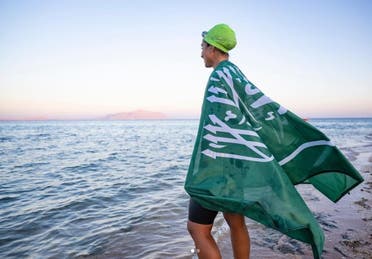 Saudi endurance swimmer and dentist Mariam bin Laden became the first Arab and Saudi woman to swim from Saudi Arabia to Egypt. Despite the threat of sharks, she swam across the Red Sea all the way to the COP27 site in Egypt to raise awareness on the conservation of coral reefs, which are particularly vulnerable to climate change.
Bin Laden is also an advocate for Syrian refugees and previously set out to break swimming records to raise awareness of Syrian refugee children and their suffering.
In 2015, she became the first Arab woman to complete the 4.5-kilometer Hellespont Swim in Turkey, from Europe to Asia.
5. Mishaal Ashemimry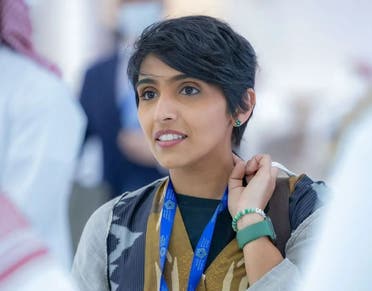 Mishaal Ashemimry, an aerospace engineer, is the first Saudi woman to join NASA. While studying for her master's degree, the NASA Marshall Space Flight Center also funded her research on Nuclear Thermal Rockets which delved into the design aspects of a nuclear missile with the goal of getting humans to Mars.
In September 2022, Ashemimry was elected as one of the Vice Presidents of the International Astronautical Federation (IAF), making her the first female Saudi national in such a leadership position.
6. Dr. Maha al-Mozaini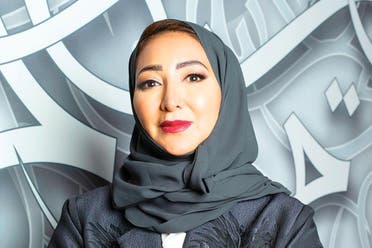 Dr. Maha al-Mozaini is the founder of the first HIV/AIDS laboratory in Saudi Arabia and has worked on various projects linked to HIV and COVID-19, including a low-cost, fast-testing system.
As a scientist at the King Faisal Specialist Hospital and Research Center in Riyadh, she holds a PhD from Harvard Medical School and specializes in immunosuppressed patients and infectious diseases.
7. Haifaa al-Mansour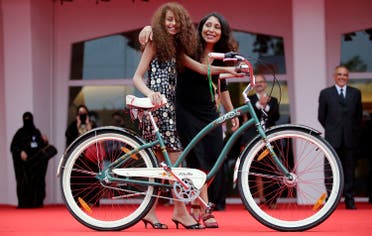 Saudi Arabian filmmaker Haifaa al-Mansour defied stereotypes when she became the Kingdom's first female director after the release of her feature film "Wadjda."
"Wadjda" was the first feature shot entirely in Saudi Arabia and the first production from the Kingdom to be submitted for the Academy Awards consideration in the Best Foreign Language Film category.
Al-Mansour went on to direct the movie-adaptation of the best-selling novel "Nappily Ever After."
Read more:
Over 250 Saudi women complete training for special security armed forces
Saudi Arabia's female labor force participation rose to 37 pct in 2022: Minister
Saudi airline flyadeal hails first flight with all-female crew