International Women's Day: Top moments for Saudi Arabia's empowered women
In recent years, Saudi Arabia has taken incredible steps to empower women and promote gender equality.
Under the Kingdom's Vision 2030 plan – introduced by Crown Prince Mohammed bin Salman – the country aims to provide greater opportunities for women and implement several initiatives.
For the latest headlines, follow our Google News channel online or via the app.
These include increasing women's participation in the workforce, expanding women's access to leadership positions, improving women's access to education and training, promoting women's entrepreneurship, and empowering women in sports and entertainment.
Here are a few significant moments that have impacted Saudi women this past year:
1. First Saudi female astronaut in space
On September 2022, the Kingdom announced a new astronaut program that will see a female Saudi astronaut make the journey to the International Space Station.
In February of 2023, Saudi Arabia confirmed that Rayyanah Barnawi would be joining the crew of the AX-2 space mission launching from the United States in the second quarter of 2023.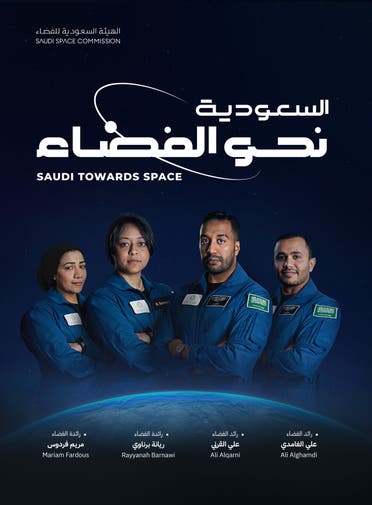 2. Women in the workplace
Saudi Arabia's female labor participation reached 37 percent in 2022, according to the Kingdom's Minister of Human Resources and Social Development.
The General Authority for Statistics also revealed that labor force participation among female Saudi citizens between the ages of 15 and 24 rose from 48 percent in Q2 to 50.1 percent in Q3 2022.
With the introduction of reforms and a greater push to include women in the labor force, Saudi women are more eager than ever to join the workforce and contribute to the Kingdom's economy.
3. Senior female lead at Astronautical Federation
In September 2022, Mishaal Ashemimry was elected as one of the Vice Presidents of the International Astronautical Federation (IAF), making her the first female Saudi national in such a leadership position.
The move is a great stride for the Kingdom's mission to expand women's access to leadership positions.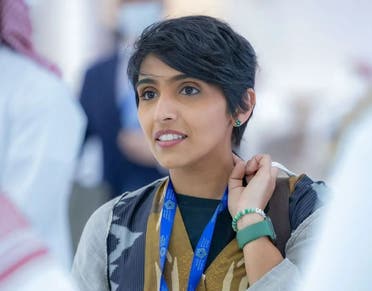 4. Saudi female railway operators
Thirty-two Saudi women qualified as operators to run the Kingdom's high-speed rail network after they completed a 12-month program in January 2023.
The Saudi Railway Polytechnic qualified the women to drive the Haramain Express Train after extensive training.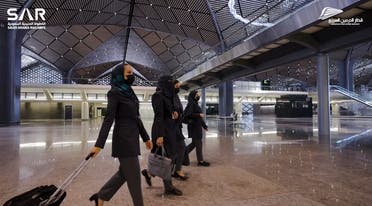 5. Women ambassadors to Saudi Arabia
At the start of 2023, Saudi Arabia increased the number of women that represent the country as ambassadors around the world to five.
Read more about the women who represent Saudi Arabia.
6. Saudi woman at international boxing event
Ragad al-Naimi was Saudi Arabia's first female professional boxer to make an international debut during the Jake Paul versus Tommy Fury card in Riyadh on February 21, 2023.
To promote women's participation in sports and entertainment, Saudi Arabia has continued to provide more opportunities for women to engage in cultural and recreational activities.
Read more:
International Women's Day: The Saudi women paving the way for future generations
International Women's Day: Saudi engineer says inspired by female role models
International Women's Day: UAE empowerment policies help Emirati businesswomen thrive