Do not go "wobbly," former British Prime Minister Margaret Thatcher, who died on Monday, reportedly told former U.S. President George Bush senior over plans to use military force against Iraq after it invaded Kuwait in 1990.
Often referred to as the 'Iron Lady,' she used a combination of "toughness" and feminine charm to lift Britain from economic recession and advance its geopolitical interests overseas, said veteran Arab journalists who had met, interviewed or traveled with her.
Reports of her seeking to profit from the Iran-Iraq war by selling "non-lethal" arms to late President Saddam Hussein, and oil driving her decision to participate in the second Gulf war, made her a target for criticism.
However, her strong and resolute character, as seen by many, won her international praise. While policymakers within the Bush administration, Europe, and even the Middle East wavered over how to deal with Saddam, the 'Iron Lady' took a firm stance from the outset.
On Aug. 2, 1990, a day after the Iraqi president invaded Kuwait, Bush told reporters: "We're not contemplating intervention." However, after meeting with Thatcher on the same day in Aspen, Colorado, Bush came out in a joint conference condemning Iraq's "naked aggression," saying he was "considering the next steps needed to end the invasion."
Thatcher "had stiffened his backbone," Pulitzer Prize winner Anthony Lewis wrote in The New York Times in 1992.
In an interview with the U.S. Public Broadcasting Service (PBS), Thatcher said Bush asked her: "Margaret, what is your view?" She replied: "Aggressors must be stopped, not only stopped, but they must be thrown out."
Her "unusual" character was a major drive for action against Saddam, but it was not pivotal, said Othman al-Omair, a veteran Saudi journalist and former editor-in-chief of the London-based Asharq al-Awsat who had met with Thatcher several times.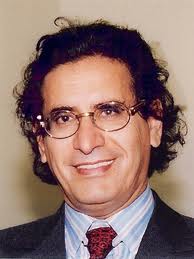 Britain's foreign policy is mainly motivated by national interests, and the country would have gone to war anyway, he added.
In her interview with PBS, Thatcher admitted that oil played a major role in her decision to push for war.
"That part is the oil center of the world. Oil is vital to the economy of the world," she said. "If you didn't stop [Saddam], and didn't turn him back, he would've gone over the border to Saudi Arabia, over to Bahrain, to Dubai ... and right down the west side of the Gulf, and in fact could've got access and control of 65 percent of the world's oil reserves, from which he could've blackmailed every nation. So there were two things: aggressors must be stopped and turned back, and he mustn't get control of this enormously powerful economic weapon."
However, it was her quick reaction and firmness, not her decision per se, which distinguished her among world leaders and her male colleagues at home, some observers say.
"She was the only man in her government," said Jihad al-Khazen, former editor-in-chief of Asharq al-Awsat and al-Hayat newspapers, who interviewed her days after the Iraqi invasion of Kuwait.
Political acumen
"She was a professional politician. For every question I asked her, she answered as if she was giving a speech," Khazen added. "When she was talking to me, she was addressing the Arab audience."
Her successor, John Major, by contrast, was a "normal person," Khazen said. "When I asked him a question, he would explain, defend himself, elaborate or give details."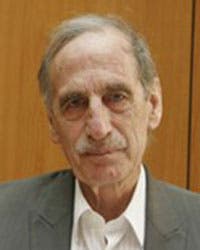 Thatcher used "political acumen, feminine charm and absolute boldness" to promote and execute her policies, Khazen said.
"During the interview, she made me sit next to her, not in front of her," he added. "She tried to drag me close to her political positions."
Thatcher's "charm, intellectual abilities and courage" came together to produce a "powerful and influential character," said Omair, adding that she was confident and "clenched firmly to what she believed."
When Saddam invaded Kuwait, "she had already put her feet on the ground in not appeasing dictators," said British-Egyptian journalist Adel Darwish.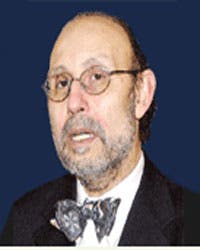 "She gained experience from the Falklands war," during which "many members of the cabinet felt that Britain should negotiate, or maybe blow up some Argentine ships and then negotiate," Darwish said.
"But she insisted on no negotiations with the military junta [in Argentina] and she achieved victory, which defined her policy for years to come."
In 2002, she gave more "don't go wobbly" advice, this time to former U.S. President George Bush junior, in an opinion piece in The Wall Street Journal.
"Saddam must go. It's bad enough that India and Pakistan have nukes," she wrote. "We should not try now to predetermine the final outcome for a post-Saddam Iraq."
Thatcher's funeral will be held on April 17, officials announced Tuesday.