The father of the Boston bombing suspects has accused the FBI of "setting up" his sons.
"They just wanted to set up Tamerlan, and Dzhokhar just turned out to be in the wrong place at the wrong time," Anzor Tsarnaev told the Russian Komsomolskaya Pravda daily on Monday.
"Tamerlan was driving him to school when they started shooting at them," he said. "This is a set-up, a political order, a Hollywood show."
In an earlier interview with the U.S. media, Anzor described Dzhokhar as a "true angel."
Dzhokhar was captured late Friday after a police hunt following last week's Boston Marathon bombings, which left three people dead and 180 injured.
His brother Tamerlan was shot by police.
Their plans for the future had included returning to work in Russia, their father said, adding that he hopes to travel to the United States, where Dzhokhar is in hospital with serious injuries.
"I only know what they are showing on television. We plan to go and see him in America if Allah permits," Anzor said.
His two sons "were studying and working" in the United States, he added.
Anzor denied that Tamerlan held radical Islamist views.
"Tamerlan did get religious after getting married. He went to the mosque every Friday. He prayed five times a day. He was a righteous Muslim, and could not have done what he is accused of."
Dzhokhar "was an A-grade student at Cambridge. He worked as a lifesaver at a pool. He had big plans: to become a doctor, to open a business, to come over here," Anzor said.
"He said: 'Dad, don't worry. I'll finish studying and come over, I'll help you'."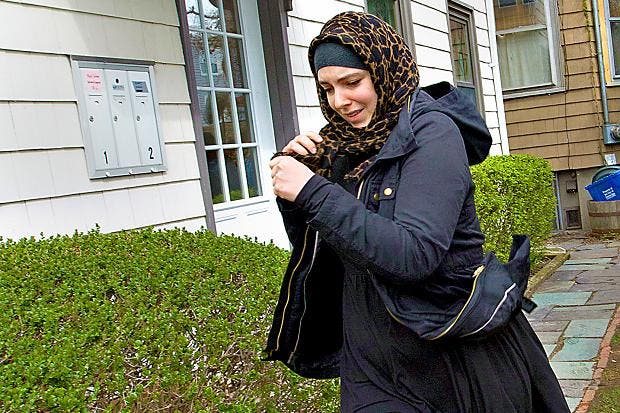 Tamerlan's wife Katherine Russell has remained silent, staying with her three-year-old daughter Zahara at her parents' house in Rhode Island.
In 2009, Tamerlan was arrested for assaulting Russell.
Her school friends have reportedly said she was "brain-washed by her extremist husband."
Authorities now want to speak with Russell. Her lawyer says she had not suspected her husband of anything, and she had learned while watching TV that he was a suspect in the bombings.