A clean up began on Sunday in the streets of Istanbul and Ankara after the fiercest anti-government demonstrations in years.
Shopkeepers and municipal workers began cleaning the streets that were lit with bonfires over the past two nights when protesters scuffled with police overnight, as almost a thousand people were arrested and hundreds were injured.
Turkish police withdrew early Sunday from Istanbul's Taksim Square, at the center of the demonstrations against Turkey's Islamist-rooted government, while protesters began celebrating victory.
The protesters danced and sang in the square after the police pull-back, some even launching fireworks in celebration, according to AFP news agency.
What began as an outcry against a local development project has snowballed into a broader protest against what critics say is the government's increasingly conservative and authoritarian agenda.
Turkey protests in pictures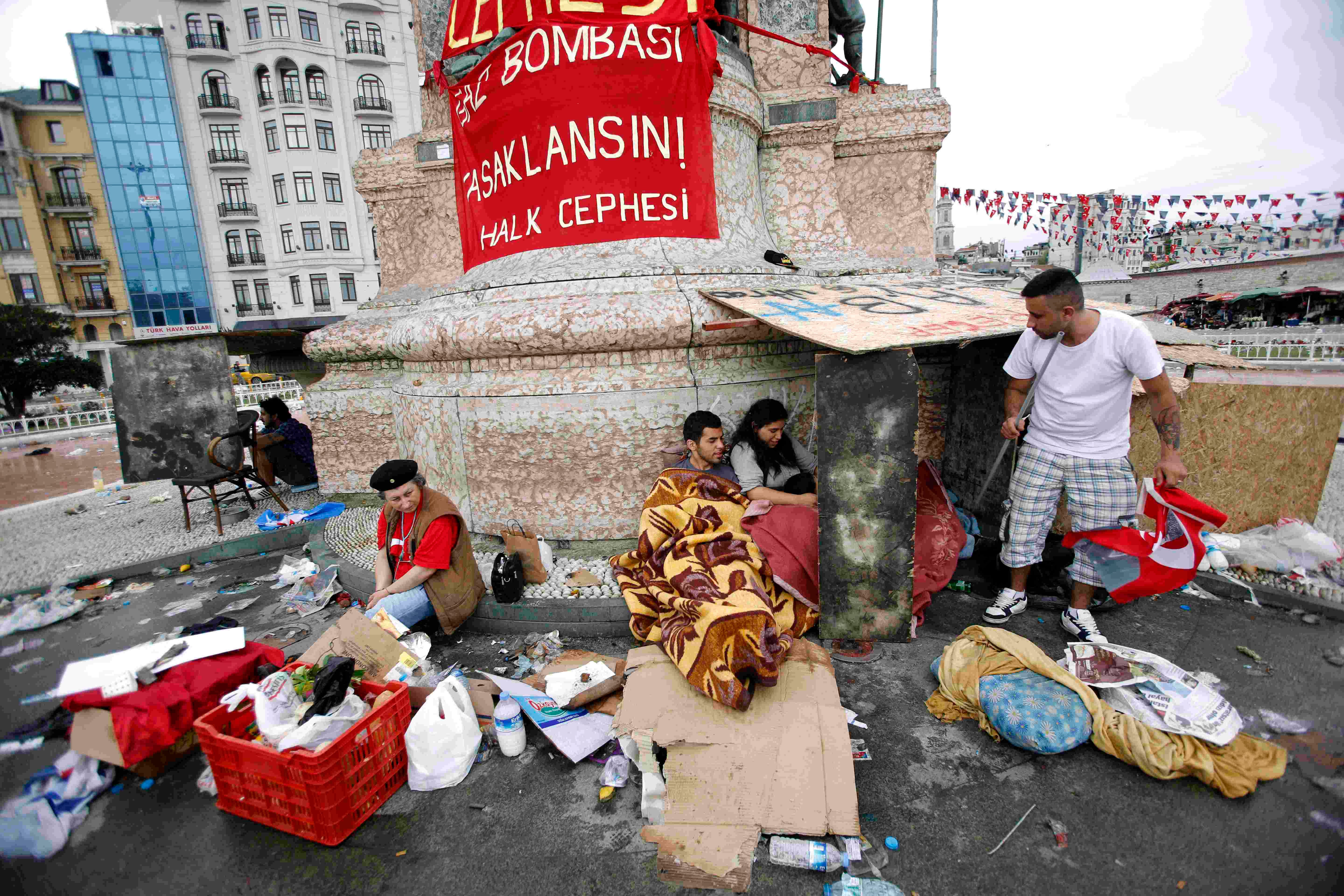 But "despite a festive atmosphere in Taksim (following the police withdrawal), clashes broke out again just a few kilometers away close to Beşiktaş, where the Istanbul Office of Prime Minister Erdogan is located," according to Turkey's Hurriyet Daily News.
"According to witnesses, the police forces, despite withdrawing, fired back a tear gas salvo at protesters in the İstiklal Avenue, Harbiye and Beşiktaş connections to Taksim Square," the report added,
The protest left hundreds injured according to Amnesty International, which also said some protesters had been left blinded by the tear gas used by police.
"Government, resign!" protesters shouted as the police retreated.

"We are here Tayyip, where are you?" they chanted, taunting Prime Minister Recep Tayyip Erdogan.
Since the first clashes on Friday, the unrest has spread to other cities across the country.

On Saturday, police in Ankara blocked a group of demonstrators from marching on parliament and the prime minister's office.
Erdogan on Saturday vowed to press ahead with the controversial plan redevelop Istanbul's Taksim Square despite the unrest.
Officials say the redevelopment includes building a shopping mall and the reconstruction of a former Ottoman army barracks."We will rebuild the (Ottoman era military) barracks," Erdogan said, though he added it was not clear whether the new site would then function as a shopping mall, as feared by the protesters.
But he added: "I call on the protesters to stop their demonstrations immediately."

"It is true that there have been some mistakes, extremism in police response," Erdogan added.
Police made 939 arrests, the interior minister said late Saturday, in more than 90 separate demonstrations around Turkey.