Life after love is not going smoothly for Lebanese property tycoon Elie Taktouk, who lost his wife and then his family home to Barcelona football star Cesc Fabregas.
London-based Taktouk slammed the British justice system, claiming to have suffered a "gross injustice" after a court judge refused to stop the £5.48mn ($8.52mn) sale of his apartment, situated close to Buckingham Palace, according to an article published on Monday by UK-based daily London Evening Standard.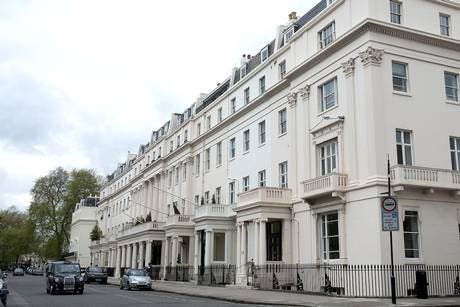 Taktouk was forced to sell the property to raise a £1.4mn ($2.18mn) payment to ex-wife Daniella Semaan, who is also Lebanese.
Tatouk claimed earlier this year that the bid is part of a plot to allow his former wife to retain the apartment as well as getting paid from the divorce proceedings at the same time.
"As much as I respect the system, the family courts in our country are appalling. It's just a wake-up call for other men – it's terrible," said Taktouk, according to the newspaper.
"It's not about justice, it's about what's convenient."
Lover's holiday
Taktouk and Semaan divorced months after photographs appeared in the media in 2011 showing her on holiday in Italy with Fabregas.
In April, Fabregas and Semaan had a child called Lia. Semaan already has two children from her previous marriage.
Fabregas's relationship with Semaan, who is originally from Lebanon and is 13 years older than the former Arsenal player, has inspired him to draw a Tattoo in Arabic (written in English letters) in what can be read as "My soul..D..forever."
After their divorce, Semaan receives a monthly allowance of £2,500 ($3,280) per month according to her divorce settlement, according to UK-based daily The Sun.