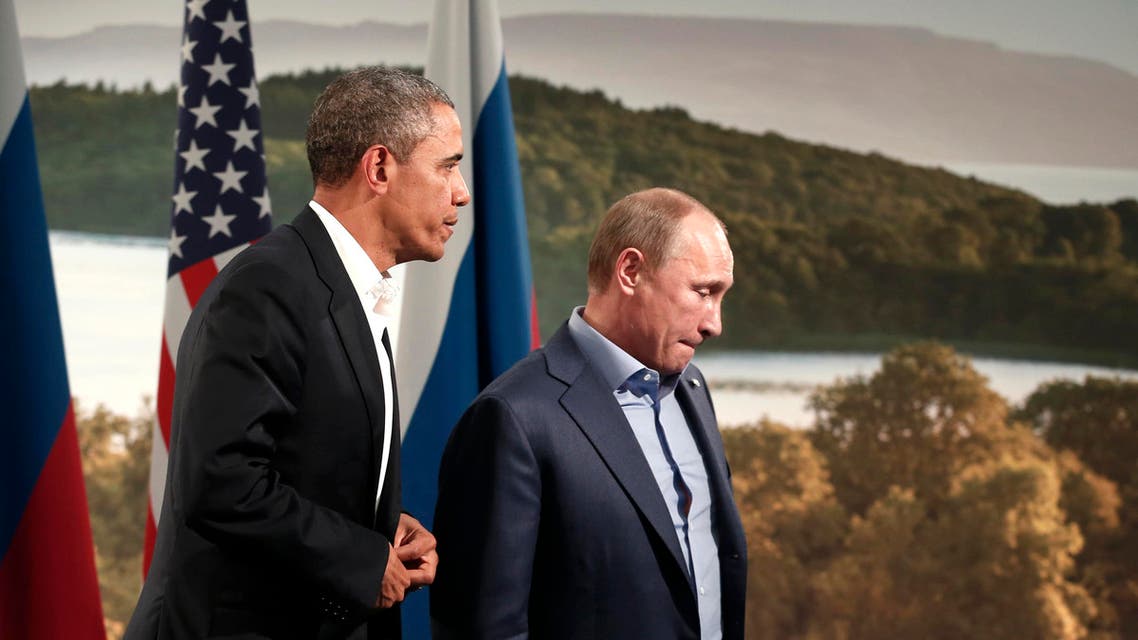 Olympics threats prompt Obama, Putin dialogue
Fears rise in Washington for the safety of U.S. athletes following terror threats against the Games
Presidents Barack Obama and Vladimir Putin discussed security at the Sochi Winter Olympics Tuesday, amid rising fears in Washington for the safety of U.S. athletes following terror threats against the Games.

The U.S. and Russian leaders talked about how to ensure a "safe and secure" event next month in the Black Sea resort and nearby mountains, and also discussed Syrian transition talks in Geneva and nuclear diplomacy with Iran, the White House said.

The United States has offered "full cooperation" to Russia on securing the Games, but there have been some complaints by lawmakers here that Moscow has held back some intelligence.

The call came amid signs of subtle but rising pressure on Russia over securing the Games from Washington.

On Monday, the Pentagon said it was ready to deploy air and naval assets -- including two ships -- to help secure the Olympics, which begin on February 7.

U.S. Defense Secretary Chuck Hagel had already offered American support during a January 4 phone call with his Russian counterpart Sergei Shoigu.

Islamist insurgents based in North Caucasus republics such as Dagestan who are seeking their own independent state have vowed to disrupt the Sochi Games in an effort to undermine Putin.

In a new video threat posted on a prominent North Caucasus Islamist website, two men sitting in front of a jihadist flag warn of planned attacks at the event.

The introduction says the men were responsible for two suicide bombings in the southern city of Volgograd last month -- Russia's deadliest in three years -- which killed a total of 34 people.

Earlier this month, the State Department warned that Americans headed to Sochi should be vigilant to ensure their security.

On Sunday, several prominent U.S. lawmakers raised new concerns about Russia's security efforts to protect the Games, despite Moscow's effort to encircle the host city in a ring of steel.

Michael McCaul, chairman of the House homeland security committee, said there had been good cooperation between Russian authorities and the Federal Bureau of Investigation (FBI).

But he told ABC News in an interview from Moscow: "It could be a lot better."

Another Republican lawmaker, House intelligence committee chairman Mike Rogers, said U.S. officials were not getting all the information they needed to protect athletes at the Games.

"What we're finding is they aren't giving us the full story about what are the threat streams, who do we need to worry about," Rogers said.