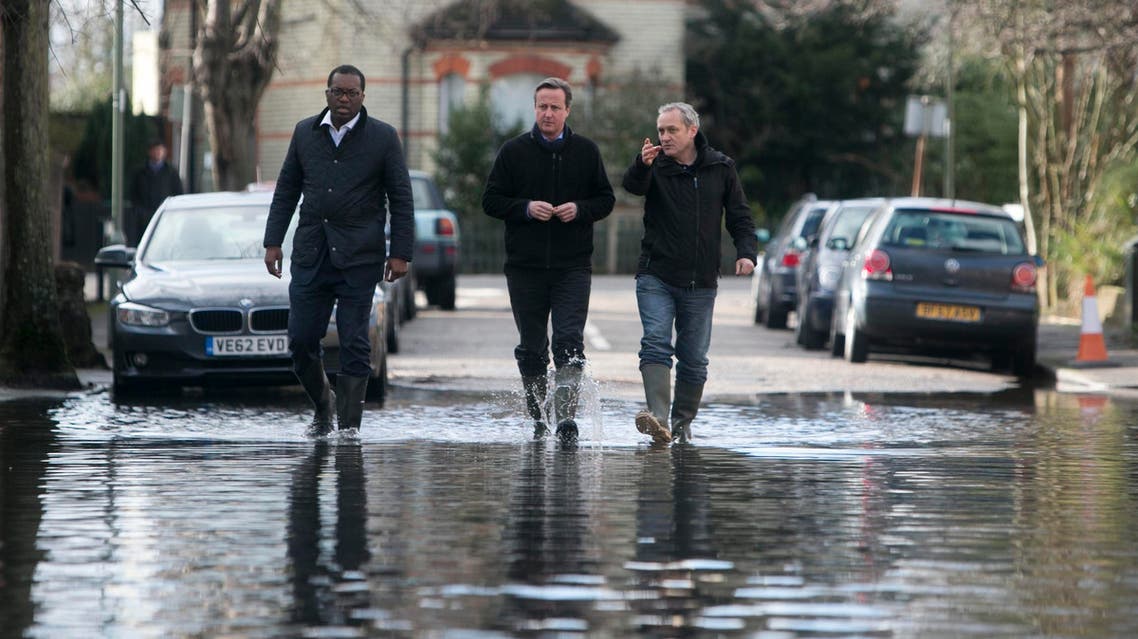 Cameron scraps Mideast visit amid UK floods
PM sends apologies to Netanyahu and Abbas after cancelling what would have been his first trip to the region
David Cameron on Tuesday announced he would cancel his first visit to the Middle East as prime minister next week as parts of Britain drowned in floodwater.
There are now concerns over the gravity of the flooding across the country as Cameron warned in a press conference that the floods may worsen over the coming days.
Speaking from Downing Street, Cameron said he was stepping up the role of the military in helping with flood rescue efforts.
"Things may well get worse before they get better … My message to the country today is this: money is no object in this relief effort. Whatever money is needed for it will be spent. We will take whatever steps are necessary," he was quoted as saying by the Guardian.
Outlining his plans for the coming days and weeks, he said: "I will continue to lead the national response by chairing meetings with the government's emergency committee, Cobra. I am cancelling my visit to the Middle East next week. I am sending my apologies to Prime Minster Netanyahu and President Abbas. But nothing is more important than dealing with these floods."
According to the newspaper, Cameron said there were still 16 severe flood warnings – indicating a danger to life – and 133 flood warnings, meaning that more floods are expected, and a further 225 flood alerts.
The prime minister warned that it would take some time to clear up the mess. "In the toughest of times, we are seeing the best of Britain. It will take time but together we will deal with these floods, we will get Britain back on its feet and we will build a more resilient country for the future."
Cameron's government is now fighting a tide of criticism over its handling of the crisis.
Driven by the wettest winter in England since 1766, the floods first hit southwest England about seven weeks ago.
But they are now creeping eastwards towards London, into the wealthy suburbs lining the River Thames which are the heartland of Cameron's center-right Conservative party.