Former Ukraine president wanted for murder
"An official case for the mass murder of peaceful citizens has been opened," acting interior minister Arsen Avakov stated
Fugitive Ukrainian President Viktor Yanukovich, ousted after bloody street protests in which demonstrators were shot by police snipers, is wanted by for mass murder, authorities announced on Monday.
"An official case for the mass murder of peaceful citizens has been opened," acting interior minister Arsen Avakov wrote on his Facebook profile. " Yanukovich and other people responsible for this have been declared wanted," he said.
Meanwhile, security footage purporting to show deposed Ukrainian President Yanukovich fleeing his Mezhhryhirya presidential compound was released on Monday by a television channel based in the country.
The footage, which has not been independently verified, ties in with activist's accounts, who say that they counted 44 helicopter trips leaving the compound on Friday night.
On Saturday, as Mezhhryhirya's security personnel stopped guarding the compound, protesters, journalists and members of the public descended on the estate, and saw Yanukovich's opulent house, galleon, golf course, zoo, private petrol station, and vast car collection.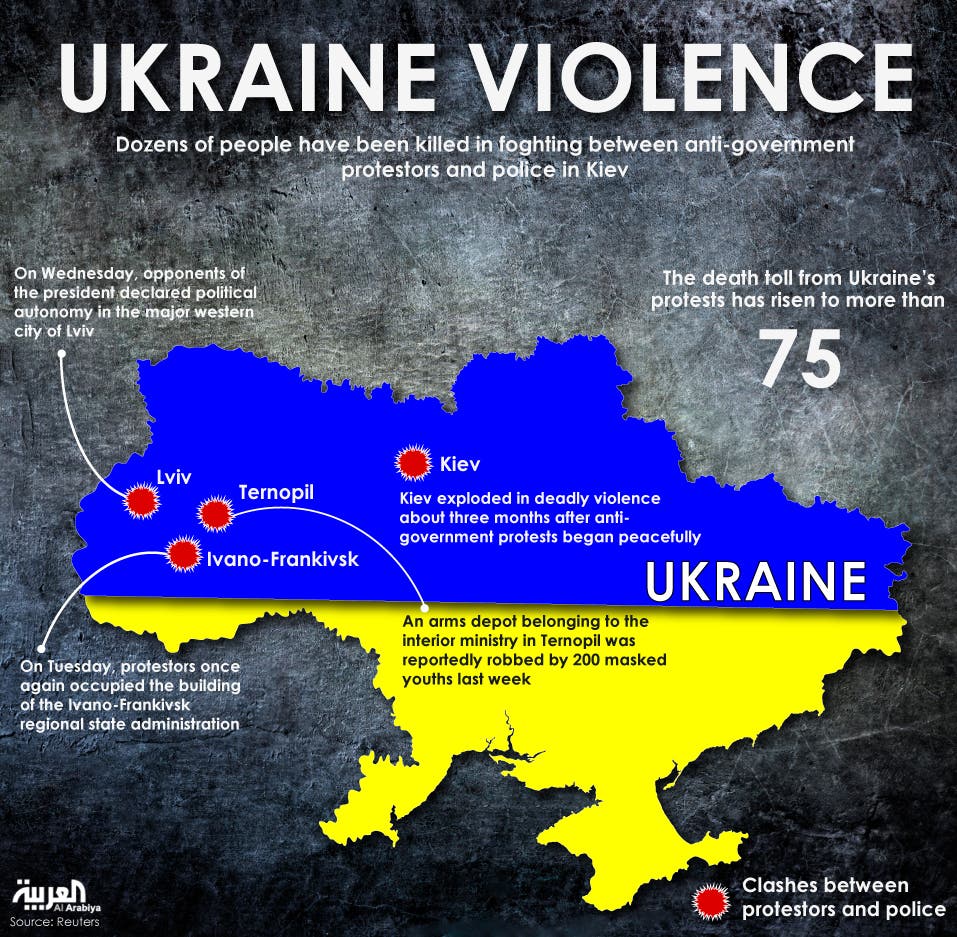 Over the past few days, close allies and confidantes of the deposed Ukranian president have also attempted to flee the country, Agence France-Presse reported on Sunday.
Old friends
Prosecutor General Viktor Pshonka and tax chief Oleksandr Klimenko, both of who belonged to Yaunkovych's so-called "Family" of close-knit political and financial allies, were blocked from going "abroad" at the Donetsk airport, Oleg Makhnytsky, interim prosecutor general, told parliament.
They were only able to get away Saturday when their bodyguards shot at border guards, he said.
Yanukovich's sudden fall from power after deadly protests in the capital Kiev against his rule has created an uncertain future for the former Soviet bloc country.
Dramatic
On Saturday, Yanukovich's arch-rival and former Prime Minister Yulia Tymoshenko was released from a detention hospital after 2.5 years of imprisonment under the Ukranian president's rule.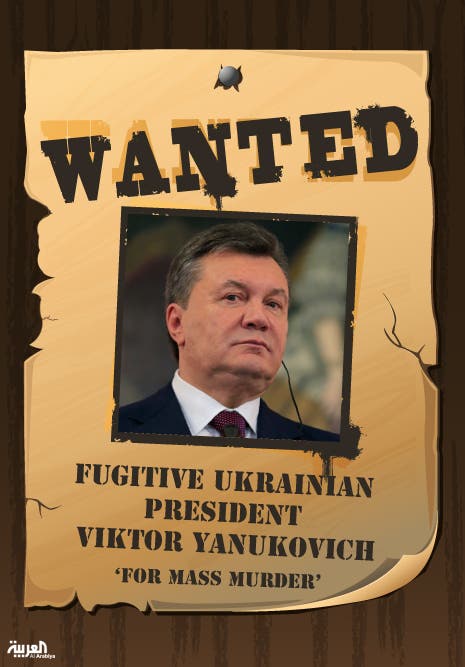 EU foreign policy chief Catherine Ashton will visit Ukraine on Monday for talks with key players after the weekend's dramatic events.

She will meet "key stakeholders and discuss the support of the European Union for a lasting solution to the political crisis and measures to stabilize the economic situation," a statement from her office said Sunday.
The White House, meanwhile, has urged calm in the unstable country.
On Sunday, the U.S. urged the prompt formation of a broad, technocratic government of national unity.
"We have consistently advocated a de-escalation of violence, constitutional change, a coalition government, and early elections, and today's developments could move us closer to that goal," Carney said in a statement. "The unshakeable principle guiding events must be that the people of Ukraine determine their own future."
The West is concerned that Ukraine could split up along its Russo-Ukranian linguistic faultline.
French President Francois Hollande said in a statement Sunday that Ukraine's territorial integrity "must be respected"- his appeal echoing those of the United States, Germany and the European Union.

(With AFP)