UK MP says 'Putin no better than Saddam Hussein'
The Conservative MP said: "Putin is testing our resolve… His behavior is no better than Saddam Hussein when he invaded Kuwait"
A leading UK member of parliament likened Russian President Vladimir Putin to Iraq's Saddam Hussein in an interview on Tuesday.
Brooks Newmark made the comment to Express Online, saying "Putin is testing our resolve… His behavior is no better than Saddam Hussein when he invaded Kuwait."
The Conservative MP added that "at some stage the West has to say enough is enough," before saying "Putin has been trying to reassert Russia imperial role as a great world power."
Newmark referred to the West's lack of intervention in the Georgia war of 2008 and the failure to act decisively on Syria's alleged use of chemical weapons in 2013, saying "I think it would be very bad if for a third time we did nothing."
Russia has reportedly deployed 6,000 troops in the Crimean peninsula just over a week after pro-Russian Ukrainian President Viktor Yanukovych was deposed.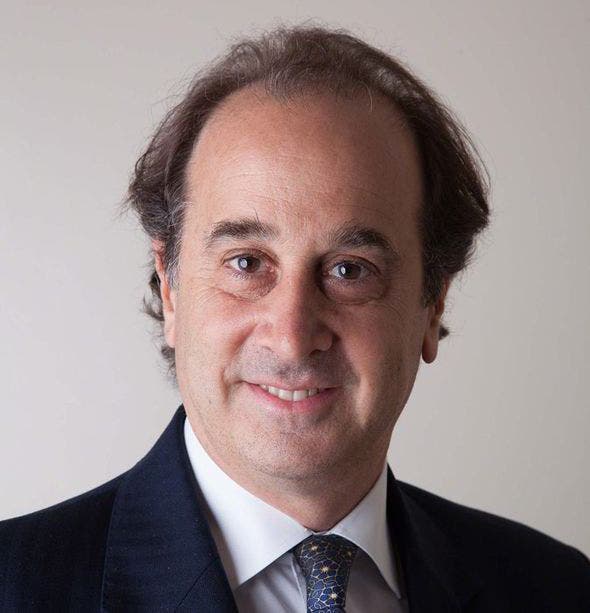 According to the news outlet, Newmark believes President Putin sent troops into Ukraine after the U.S. and UK failed to enforce self-imposed "red lines" over the Syrian chemical weapons issue.
The MP further argues for economic sanctions to target Russian businesses in the West with close ties to Putin. He also suggested freezing bank accounts linked to the leader.
Newmark's came as the UK's Foreign Secretary William Hague warned Russia that "consequences" would ensue if the country did not pull out its forces from Ukraine's Crimea region.
"If Russia cannot be persuaded to respect the sovereignty and territorial integrity of Ukraine, there will have to be other consequences and other costs. I am not going to set out today what all of those are. We will act in a united way with other nations in the world," Hague said this week.
"Russia should be in no doubt about this. This is something that we take very seriously, that we have to take very seriously, because if this becomes the normal way of behaving in the world, of intruding upon and violating the sovereignty of neighbors, then clearly that would be an even bigger crisis in international affairs," he added.