South Sudan faces food crisis, U.N. warns
The U.S. said it will increase its humanitarian aid to south Sudan to reach $411 million
War-torn South Sudan faces a "catastrophic" food shortage as the rainy season approaches, a top U.N. official warned on Tuesday.
Five million people are in need of assistance and U.N. agencies are struggling to pre-position food stock, said John Ging, operations chief for the U.N. Office for the Coordination of Humanitarian Affairs (OCHA), who recently visited the country.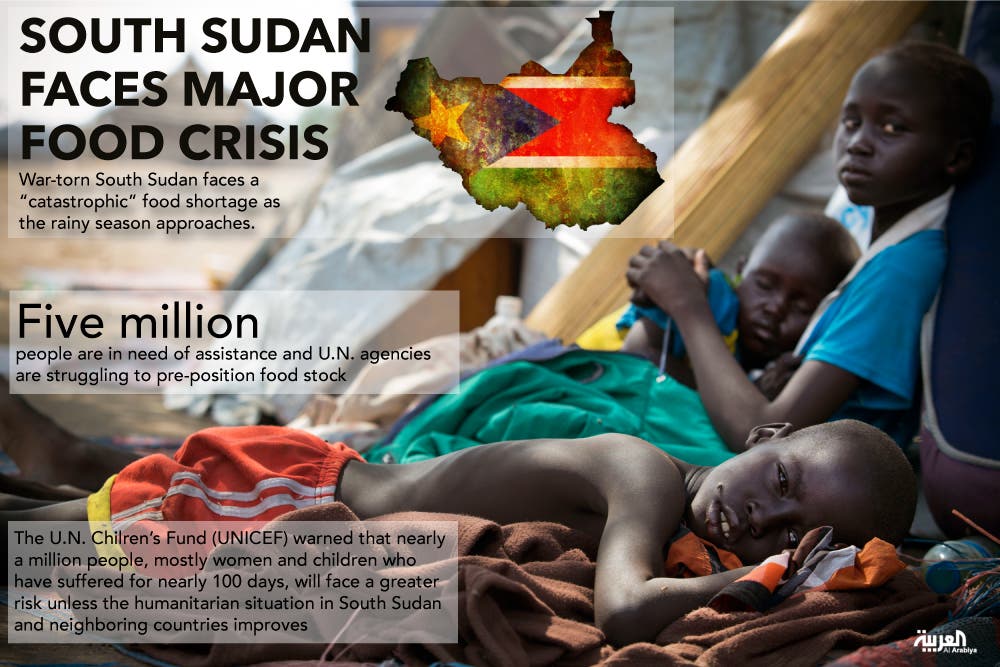 "We are not using the word famine right now but that's what is on the horizon... for millions of vulnerable people," said Ging.
"We are facing the possibility of a catastrophic situation in food security," he added, denouncing inadequate funding for humanitarian aid efforts.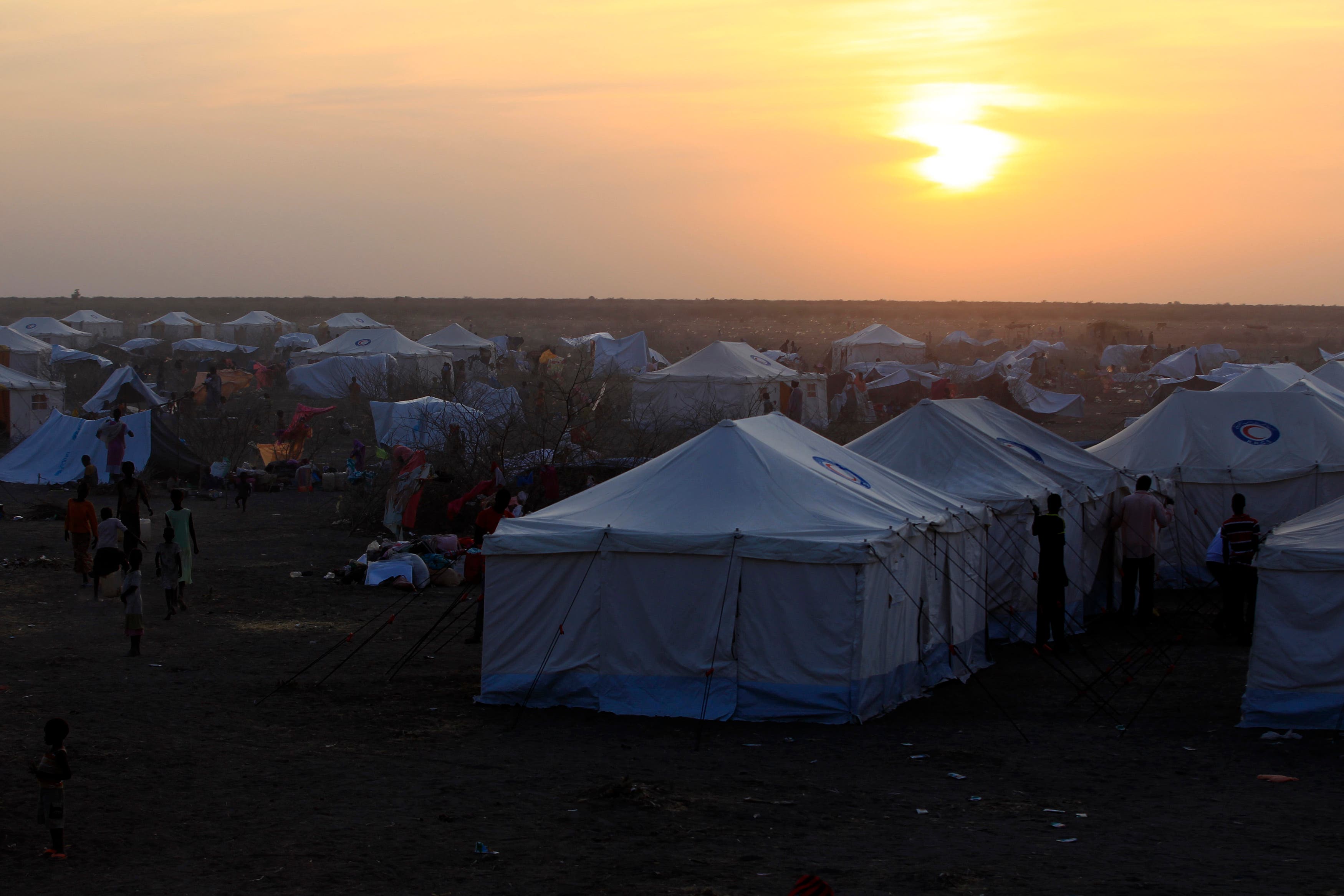 The U.N. Children's Fund (UNICEF) warned that nearly a million people, mostly women and children who have suffered for nearly 100 days, will face a greater risk unless the humanitarian situation in South Sudan and neighboring countries improves.
"The people we met in Nyal in Unity State sought refuge on small islands surrounded by water. They had not eaten a decent meal in about 75 days and were barely surviving on palm nuts, wild roots and lily stems and seeds. Some were trying to weave nets to fish. Young children were in a desperate state, some had to run for their lives and had been separated from their families in the process. It was very sad to witness," Dr. Yasmin Haque, UNICEF's Deputy Director of Emergency Programs who has just returned from South Sudan said on Tuesday.
U.S. aid
The United States on Tuesday said it will increase its humanitarian aid to South Sudan by $83million, to reach $411 million, to be channelled through U.N. aid agencies such as the World Food Program, UNICEF, the High Commission on Refugees and non-government organizations (NGOs).
"With this new funding, the United States humanitarian assistance is nearly $411m dollars for fiscal years 2013 and 2014 to aid victims of the conflict in South Sudan, including internally displaced persons and refugees in South Sudan, as well as those South Sudanese who have fled to neighboring countries," the State Department said.
Over 700,000 people became internally displaced in South Sudan, while 250,000 others sought refuge in Uganda, Kenya, Ethiopia and Sudan, after ethnic violence erupted between forces loyal to President Salva Kiir and fighters loosely allied to former vice president Riek Machar in the world's youngest country.
Sudan
Ging also warned against a "rapid deterioration of the humanitarian situation" in Sudan, especially in the restive Darfur region, the war-torn Blue Nile and South Kordofan states.
He said that appeals for both countries have been "under-funded." The U.N. appealed for $995m in funds for Sudan, but only obtained $54m from donors so far, while an appeal for $1.3 billion for South Sudan has only been 24 percent funded, AFP reported.
"Humanitarian aid is not moving at the speed it needs to move," he said. "It is not acceptable." He also called on the government of South Sudan to facilitate humanitarian aid efforts.
Sudan's government renewed its ground and air strikes on civilians in Darfur's villages, while one died and many were detained during a crackdown on students peacefully protesting violence in Darfur, Human Rights Watch said last Saturday.
Pro-government militias killed 151 rebels in clashes in Darfur last week, the Associated Press reported on Tuesday, citing the semi-official Sudanese Media Center.
According to Army spokesman Col. Sawarme Khalid, fighting in northern Darfur burst forth on Sunday, killing more than 75 rebels, added the news agency
Human Rights Watch demanded a halt to the government's attacks on the troubled region.
"The suffering of Darfur's civilians at the hands of the government seems to never end," said Daniel Bekele, Africa director at Human Rights Watch.
"The government needs to halt attacks on civilians in Darfur and stop arresting and attacking peaceful protesters," he added.
(With AFP and AP)