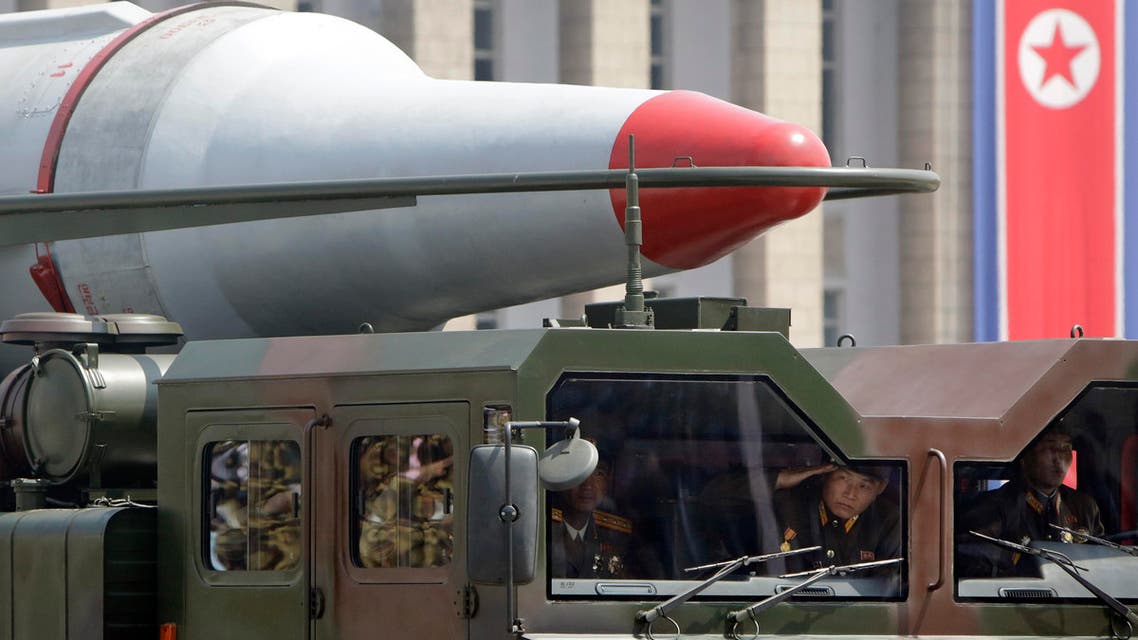 North Korea 'will not rule out' a new nuclear test
North Korea made the announcement as it defended its recent mid-range missile launch which triggered widespread international condemnation
North Korea said Sunday it "will not rule out" a new nuclear test as it defended its recent mid-range missile launch which triggered widespread international condemnation.

"(We) will not rule out a new form of a nuclear test aimed at strengthening our nuclear deterrence," Pyongyang's foreign ministry said in a statement carried by the North's state-run KCNA news agency.

The country's latest mid-range missile launch -- which followed a series of rocket and short-range missile tests in recent weeks -- was condemned by the United Nations Security Council on Friday.

Pyongyang slammed the U.N. criticism as "unacceptable," defending the launch as a "self-defensive" act in protest against ongoing Seoul-Washington joint military drills being held in South Korea.

The North regularly lashes out at the annual Key Resolve and Foal Eagle exercises between the two allies, labelling them as war practice.

"It is highly unacceptable that the UNSC condemns our self-defensive rocket tests... while turning a blind eye to the nuclear war practice by the U.S. that triggered our act," the ministry said.

"In case the U.S. takes issue with us again by calling our move a 'provocation,' we have prepared to take various steps that the enemy can hardly imagine.

"If a catastrophic development which no one wants occurs on the peninsula, the US will be wholly responsible for it," it said.

The impoverished but nuclear-armed state has staged three atomic tests in 2006, 2009 and last year.

North Korea has stepped up military provocations in recent weeks in protest at the Seoul-Washington drills.

Pyongyang's powerful National Defense Commission, chaired by the North's leader Kim Jong-Un, threatened on March 15 to demonstrate its nuclear deterrence.

But the country has shown no signs of launching an imminent atomic test, Seoul's military said last week.