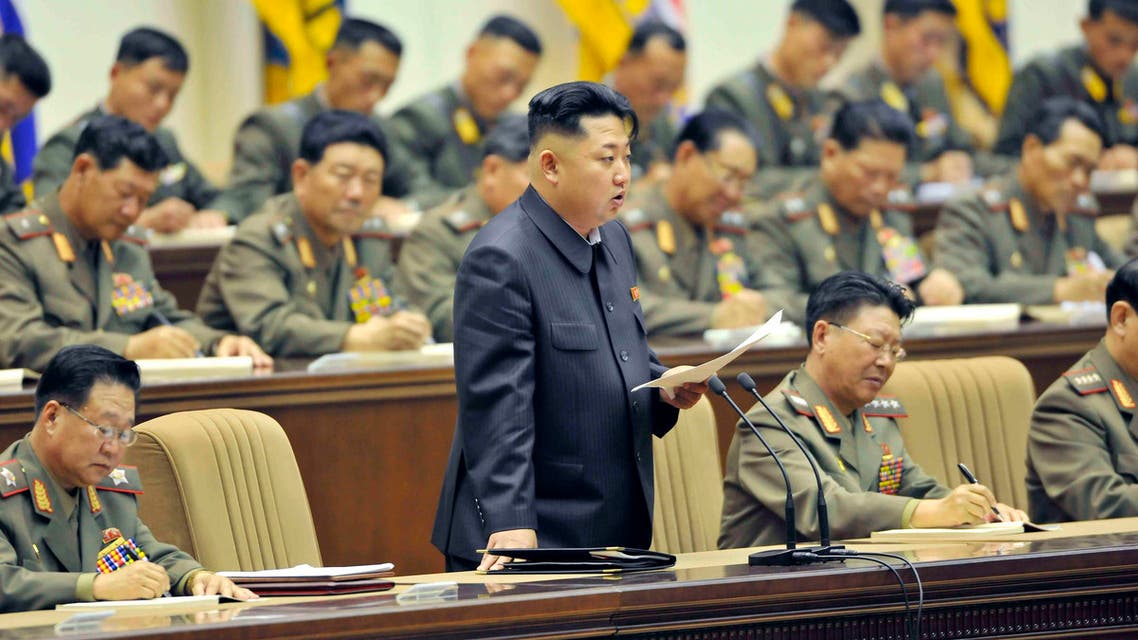 Kim Jong-Un threatens to 'crush U.S. hostility'
North Korean leader blames the United States and South Korea for trampling on the North's conciliatory moves
North Korean leader Kim Jong-Un has warned that his nation will not tolerate the "hostility" caused by the United States' policy, blaming Washington for the current frictions between the two Koreas.
In a meeting with top military leaders on Tuesday, Kim blamed the United States and South Korea for trampling on peace overtures from Pyongyang.
Kim told his senior officers that Washington and Seoul are pushing ahead with joint military drills despite the North's conciliatory moves, as quoted by the official KCNA news agency on Wednesday.
Kim said the North views these drills as rehearsals for invasion.
"The United States and other hostile forces, ignoring our magnanimity and goodwill, are viciously stepping up their maneuvers in order to annihilate our republic politically, isolate it economically and crush it militarily," he said.

The North Korean military and people will never tolerate the "U.S. policy of hostility" and will "crush it thoroughly," Kim added.
The speech seemed largely aimed at a domestic audience, Agence France-Presse reported. His more combative remarks were not translated in the English version of the KCNA dispatch, according to AFP.
Just one month ago, inter-Korean relations appeared to be enjoying something of a thaw.

In February, the two rivals held rare, high-level talks, after which they held the first reunion in more than three years for families divided by the Korean War.

Even when the annual South Korean-US military exercises began at the end of February, the protests from Pyongyang were relatively muted, and there was talk of further high-level meetings and greater cooperation.

But the mood soon soured, and recent weeks have seen North Korea conduct a series of rocket and missile tests, culminating last month in the test firing of two medium-range ballistic missiles capable of striking Japan.

On Monday, North Korea conducted a live fire drill along the disputed maritime border. After some shells crossed the boundary, South Korea responded and the two sides ended up firing hundreds of artillery rounds into each other's territorial waters.

(With AFP)