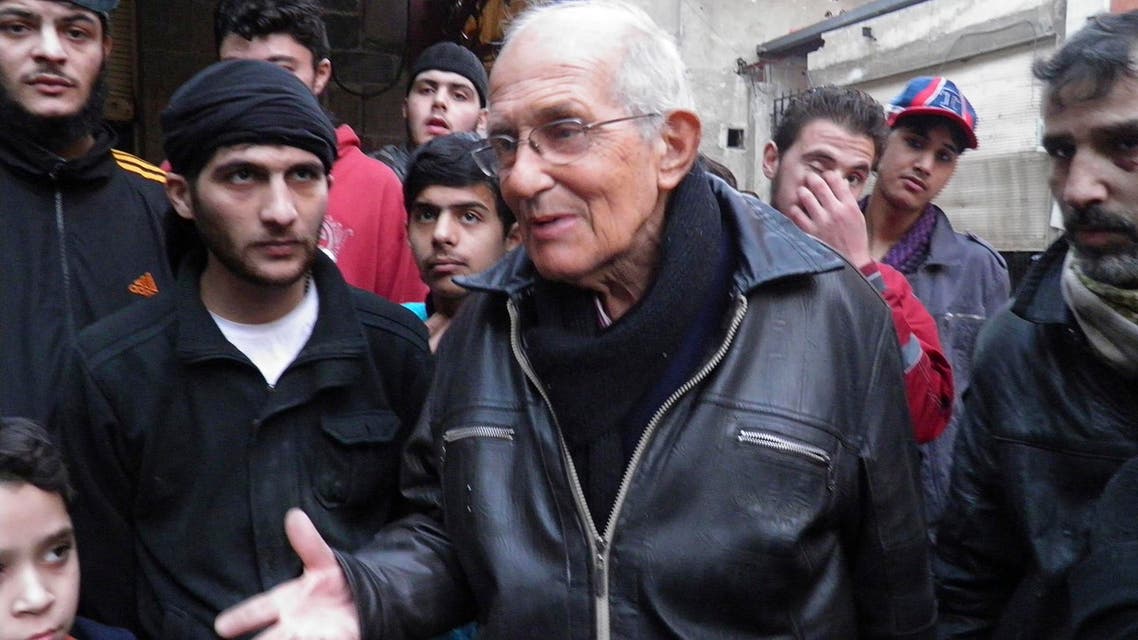 U.N. condemns Dutch priest death in Syria
The motive behind the priest's murder in Syria was unclear
U.N. Secretary-General Ban Ki-moon condemned the fatal shooting of a well-known Dutch priest in Syria on Monday, calling it an "inhumane act of violence."
Frans van der Lugt, 75, was shot dead there by a masked gunman. He gained his popularity after insisting on staying in Syria's besieged city of Homs.
The U.N. chief "demands that warring parties and their supporters ensure that civilians are protected, regardless of their religion, community or ethnic affiliation," Ban's spokesman Stephane Dujarric said.
The motive for the priest's murder was unclear, but Syria's main opposition bloc and President Bashar al-Assad's regime traded blame for the killing.
"They must do everything to avoid and prevent violence against civilians, including indiscriminate shelling and air attacks on civilian areas," a U.N. statement noted.
Ban was also "horrified horrified by the gruesome images purporting executions in the Syrian town of Kassab," the statement added.
"While the United Nations is unable to confirm the validity of these reported atrocities, gross human rights violations undeniably continue and residents of entire villages such as Kassab have been forced to flee," it said.
"Government forces continue to indiscriminately destroy whole neighborhoods, burying entire families beneath the rubble of their homes."
Ban was "extremely concerned that groups listed as terrorist organizations by the United Nations Security Council continue to brutalize the civilian population," the statement added.
(With AFP)