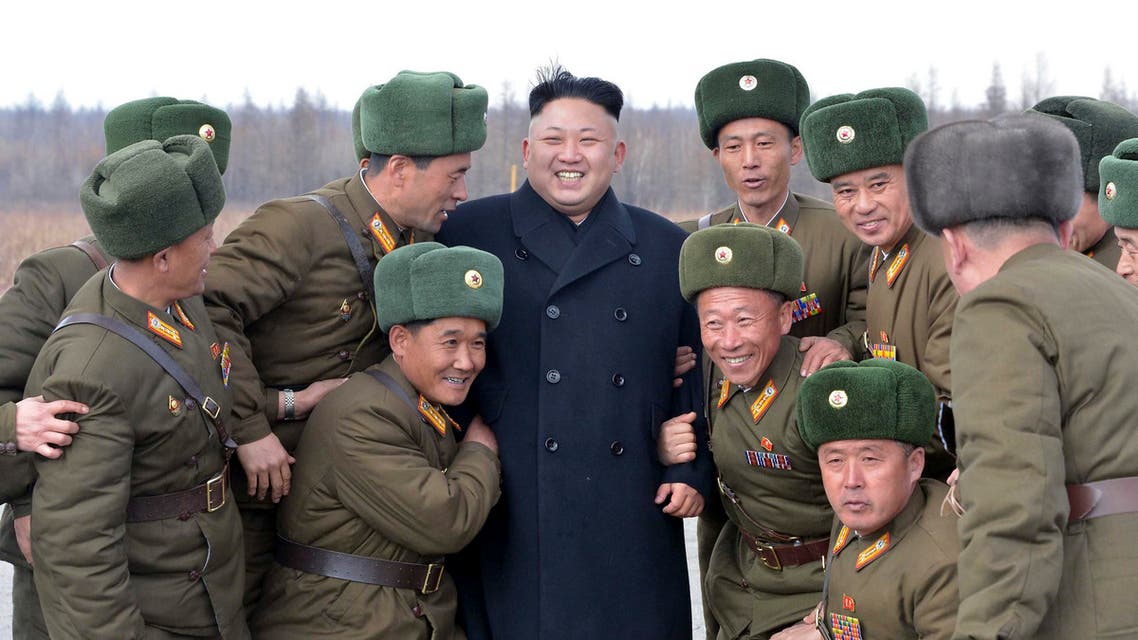 Fears rise as North Korea 'close to nuclear test'
South Korea stressed that North Korea's nuclear program could conduct a test "at any moment"
North Korea might be preparing to conduct a fourth nuclear test "at any moment," only days before a visit by U.S. President Barack Obama to Seoul, South Korea said Tuesday.
South Korea cited increased activity at its main test sight, according to defense ministry spokesman Kim Min-Seok.
"Our military is currently detecting a lot of activity in and around the Punggye-ri nuclear test site," Min-Seok said at a press briefing.
North Korea has conducted three previous nuclear tests in 2006, 2009 and a recent one in 2013. All tests were at the Punggye-ri site in the northeast of the country.
Kim cautioned the cited activity may just be a "deception tactic," to raise tensions before Obama's visit, due to begin on Friday.
"We are thinking of possibilities that the North may stage a surprise nuclear test or just pretend to stage a nuclear test," Kim said.
He did not provide details on the monitored activity, but said the U.S. and South Korean militaries were closely sharing intelligence, and Seoul's Joint Chiefs of Staff set up a special task force if Pyongyang goes ahead with the test.
"We plan to thoroughly prepare for a fourth nuclear test or any other form of provocation," Kim said.
There has been large speculations that North Korea may stage a provocation coinciding with Obama's trip, who is visiting Seoul as part of an Asia tour.
Pyongyang slammed Obama's upcoming trip on Monday as a "dangerous" move that could intensify army tensions and bring "dark clouds of a nuclear arms race" over the Korean peninsula.
Analysts said they were skeptical that North Korea would conduct a test during Obama's visit to the South.
According to Professor Yang Moo-Jin of the University of North Korean Studies in Seoul, conducting a test now may risk a permanent alienation China, the North's only major ally and chief economic benefactor.
"It would be a huge slap in the face for China and North Korea may not feel confident enough to deal with the backlash from Beijing," Yang said.
A nuclear test would also minimize chances of resuming six-country talks, pushed for by China, on North Korea's nuclear program, AFP said.
"The diplomatic backlash from another nuclear test might be hard for the North to cope with," agreed Kim Yong-Hyun, a North Korean expert at DongGuk University.
The U.N. Security Council condemned North Korea's latest series of medium-range missile launches, but the country said it would now rule out a "new form" of nuclear tests.
(With AFP)