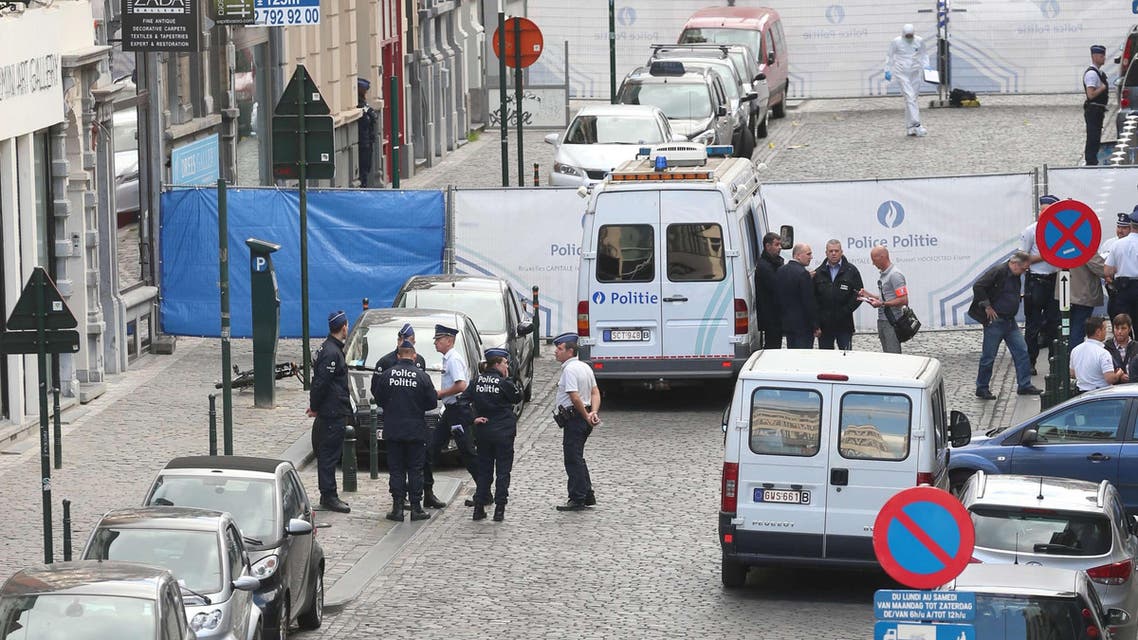 Three people killed in shooting at Brussels Jewish Museum
Two men and a woman are killed during a shooting at the Jewish Museum in central Brussels
Two men and a woman were killed and one person seriously injured during a shooting at the Jewish Museum in central Brussels on Saturday, with Belgium's interior minister saying anti-Semitic motives could be behind the attack.
A spokesman for the Brussels fire brigade said the shooter drove up to the museum, went inside and fired shots.
"According to the information we have at the moment, it was a solitary shooter and it seems to have happened inside the museum," Pierre Meys, Brussels fire brigade spokesman, told French channel BFM TV.

"There were a lot of witnesses and the investigation is moving fast."
Police cordoned off the area, a busy tourist district in central Brussels packed with cafes, restaurants and antique furniture shops.
Belgium's interior minister, Joëlle Milquet, was quoted saying by the RTBF Belgian television station that anti-Semitic motives could be behind the attack.
"It's a shooting ... at the Jewish Museum," she was quoted saying. "All of this can lead to suspicions of an act of anti-Semitism."
About half of Belgium's 42,000-strong Jewish community lives in Brussels.
Security around all Jewish institutions in the country has been raised to the highest level, and Prime Minister Elio Di Rupo was meeting with police and senior officials to discuss the situation.
Foreign Minister Didier Reynders, who was in the area at the time of the shooting, said witnesses had told him the suspected shooter was carrying bags when he entered the museum.
"I was in the neighborhood. I saw two people on the ground and with other people, we called the emergency services," he told French BFM TV.
"Witnesses told me that the suspected shooter was carrying bags when he entered the museum so it was urgent for the police to check that nothing had been left inside the museum."
No Threats Issued
Maurice Sosnowski, president of the Coordinating Committee of Belgian Jewish Organizations, compared the incident to the 2012 shooting of four Jews in a school in France by an Qaeda-inspired gunman, Mohamed Merah.
"This really reminds of what you experienced in France with Mr. Merah attacking a Jewish school," he was quoted saying by BFM TV. "This is appalling. I would never have imagined something like that happening in Brussels."
He said no threats have been issued to the Jewish community.
On Sunday, Belgium holds a general election, with a separatist Flemish center-right party expected to win.