Jolie in crackdown on sexual violence in conflict
VIDEO: A London summit co-chaired by Jolie promises to be the "largest gathering ever" on sexual violence in conflict
Angelina Jolie, Special Envoy for the U.N. High Commissioner for Refugees, is working towards stamping out sexual violence in conflict and will be co-chairing a global summit in London next month.
The Global Summit to End Sexual Violence in Conflict will also be headed by the British Foreign Secretary William Hague and will be held June 10-13. On Twitter, the hashtag #TimeToAct has been used to promote the summit and its cause.
The summit promises to be the "largest gathering ever brought together" on sexual violence in conflict, a statement obtained by Al Arabiya News from the organizers said.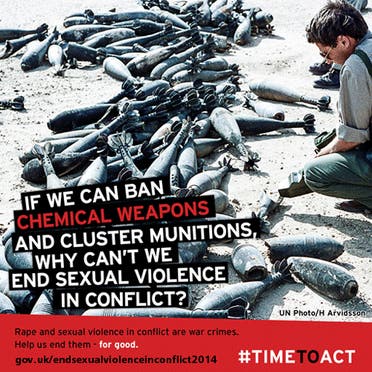 The meeting has "a view to creating irreversible momentum against sexual violence in conflict and practical action that impacts those on the ground," the statement added.
Earlier this month, the Oscar-winning actress revealed plans to take a step back from Hollywood so she can focus on campaigning against sexual violence.
"I've had a wonderful career and I'm happy to have had all those opportunities to tell stories and work for as long as I have," she said. "But I'm able to be selective and I would like to focus more on writing and directing; and above all I would like to focus more on my work with the U.N. and with PSVI [the Preventing Sexual Violence Initiative]."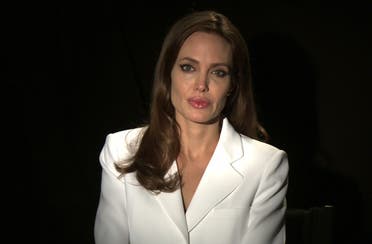 In March, Jolie arrived in Sarajevo with Hague to take part in a conference on sexual violence in war.
Jolie's 2011 directorial debut, "In the Land of Blood and Honey," dealt with the issues of war crimes and violence against women during Bosnia's war.
Most recently, she commented on Nigerian extremist group Boko Haram's kidnapping of more than 200 schoolgirls, saying she was "sickened" by it.
"I'm absolutely sickened by it. And the thought of them out there right now, terrified and being abused, and sold ... it's infuriating, and it kind of goes beyond understanding that somebody could do this," Jolie told French news channel i-Tele.
Jolie's role as a U.N. representative has taken her around the world, from Jordan's refugee camps to Afghanistan, where she set up a school for girls in 2013.