Jolie speaks to Al Arabiya on sexual violence
U.S. actress Angelina Jolie says NGOs and governments need to 'collaborate' to end sexual abuse in conflicts
Angelina Jolie has expressed frustration over the "lack of collaboration" between governments and on-the-ground non-governmental organizations trying to stamp out rape and other forms of sexual violence in conflict zones.
"There are so many NGO's but very rarely [are they] working together, sharing information, so many great governments with intention but they are not really listening in face to face to people," Jolie, a Hollywood star and U. N. special envoy for refugees, told Al Arabiya News Channel at the "Global Summit to End Sexual Violence in Conflict" on Tuesday.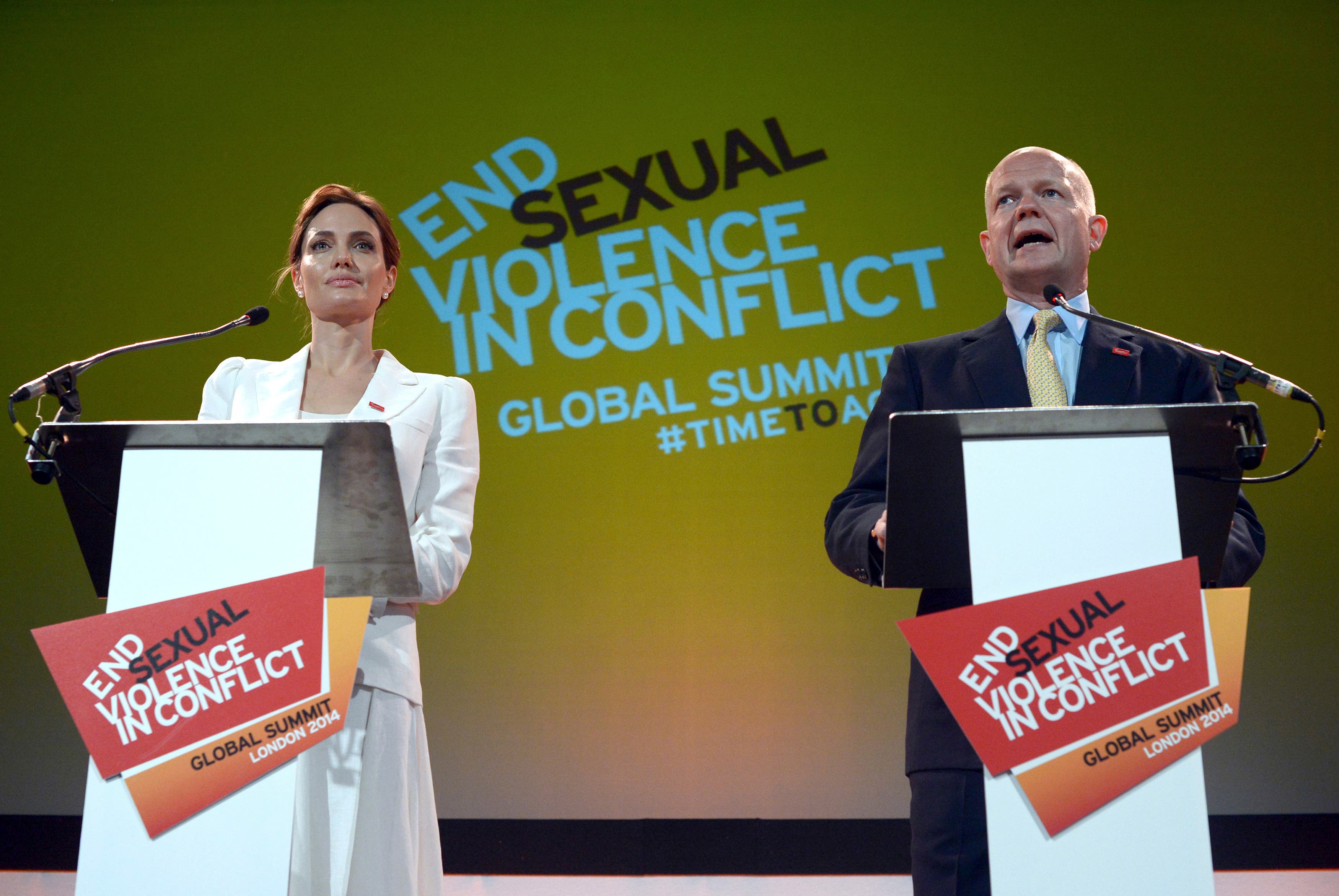 The four-day London summit, co-chaired by British Foreign Minister William Hague, seeks to implement recommendations on future actions to help eradicate abuse against women.
"It is not acceptable to attack vulnerable people, for men to abuse women in a conflict or any other situation," Hague told Al Arabiya News Channel on the sidelines of the summit.
The U.K. official said he hoped the summit would achieve "practical" steps that can lead to amending laws in participating countries that would ultimately train their armies and prosecutors to investigate crimes of sexual violence in conflicts.
The summit is supported by 15 Arab governments.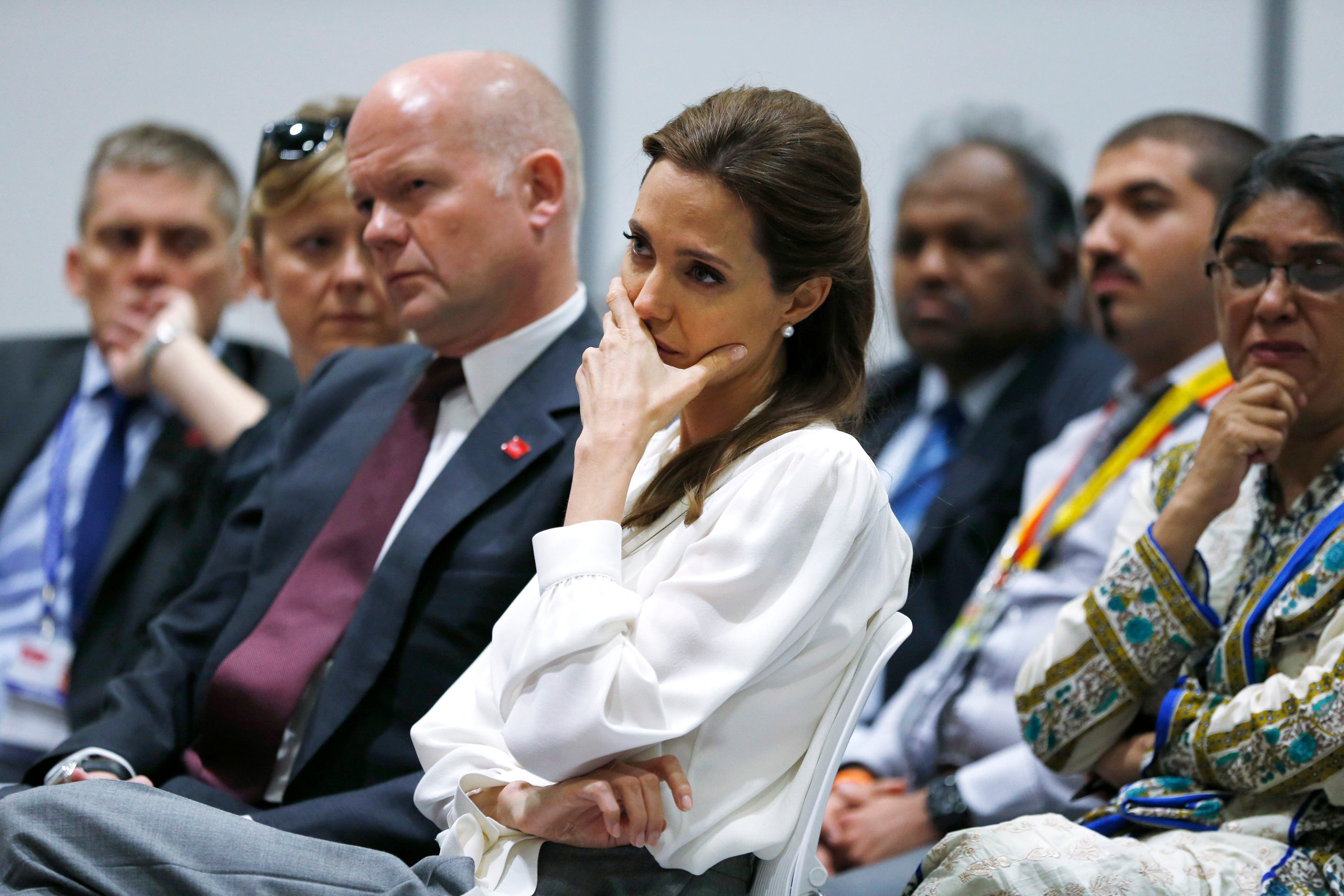 Noura al-Amir, vice president of the Syrian National Coalition – a former detainee herself, spoke on behalf of Syrians that have been subjected to violence including humiliation, threats and rape.
Despite the common misconception that rape and sexual violence are merely by-products of war, Jolie stressed that rape during periods of conflict "has nothing to do with sex, everything to do with power."