Ramadan most likely to be on Sunday
It will not be possible to sight the Ramadan crescent on Friday
It will not be possible to sight the Ramadan crescent on Friday and therefore, Saturday will not be the first day of the fasting month of Ramadan, Makkah daily reported on Tuesday, quoting astronomers.
"It will simply not be possible to sight the crescent on Friday because on that day the moon will completely disappear from the skies before sunset," said Khaled al-Zaaq, member of the Arab Union for Space Sciences and Astronomy.
Zaaq, who is also a member of the Islamic project to sight the moon, said in most regions of the Kingdom, the moon will disappear on Friday before sunset.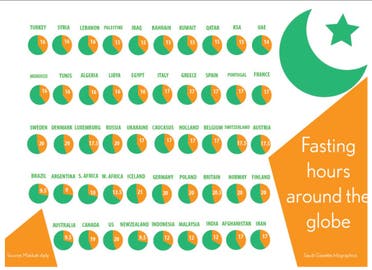 He said the criterion of moon sighting differs from one Islamic country to another. "Some countries use only naked eyes, while others employ astronomical calculations," he said.
Daaq said fasting hours also differ from one country to another depending on their geographical locations. "When we go north of the Equator, the days will be longer than the nights so people will have to fast longer hours," he said.
He noted that fasting hours in Russia, for instance, are 22 hours while they are only nine in Brazil and Australia.
Hassan Basurah, head of astronomy at King Abdulaziz University in Jeddah, said there are many regions in the Kingdom in which the moon cannot be sighted on Friday. "The digital technology will play a pivotal role in the sighting of the moon during the next two years," he said.
Saleh Abu Siaileek, professor of Sunnah studies at Imam Mohammed Bin Saud Islamic University, said the crescent will also not be sighted on Friday in Egypt and Sudan.