UK university launches scholarship to honor slain Saudi student
The University of Essex described Manea, a 32-year-old student, as "exceptional"
A British university announced a scholarship this week in memory of slain Saudi student Nahid al-Manea, who was killed earlier this month in what British police suspect to be a hate crime.
In an interview with Al Arabiya News, the University of Essex described Manea, a 32-year-old student, as "exceptional" and said the scholarship would help the institution "honor a talented member of our community both now and in the years ahead."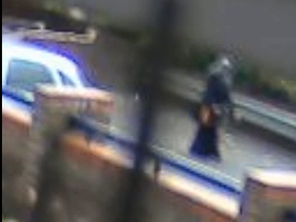 Nahid had been studying on the English Language Program at the International Academy within the University of Essex since January 2014. After completing her studies at Essex she was hoping to go on to study Life Sciences at PhD level.
She was found bleeding to death in a park in the town of Colchester on June 17. Her death has puzzled UK police, who suspect that the killing may have been religiously motivated as she wore Islamic dress. She hailed from Saudi Arabia's Najaf region and had traveled to Britain as part of the King Abdullah Foreign Scholarship Program.
"Our university is incredibly proud of the strength of our international and diverse community and we hope people will stand with us in remembering and honoring Nahid by making a donation to the scholarship fund," Vice-Chancellor Professor Anthony Forster said.
A university spokesman said the scholarship is expected to be awarded to an "international student who wants to work in science education and further information will be released as soon as possible"
The spokesman added: "The university is continuing to discuss additional ways of honoring Nahid's memory."
The university confirmed to Al Arabiya News that it is working "extremely closely" with Essex Police to provide reassurance to students and staff.
Since Manea's death, there have been increased police patrols in the areas around campus and across Colchester.
Last week, the Saudi education ministry announced that an award for distinguished scholarship students studying abroad would also be named after Manea.