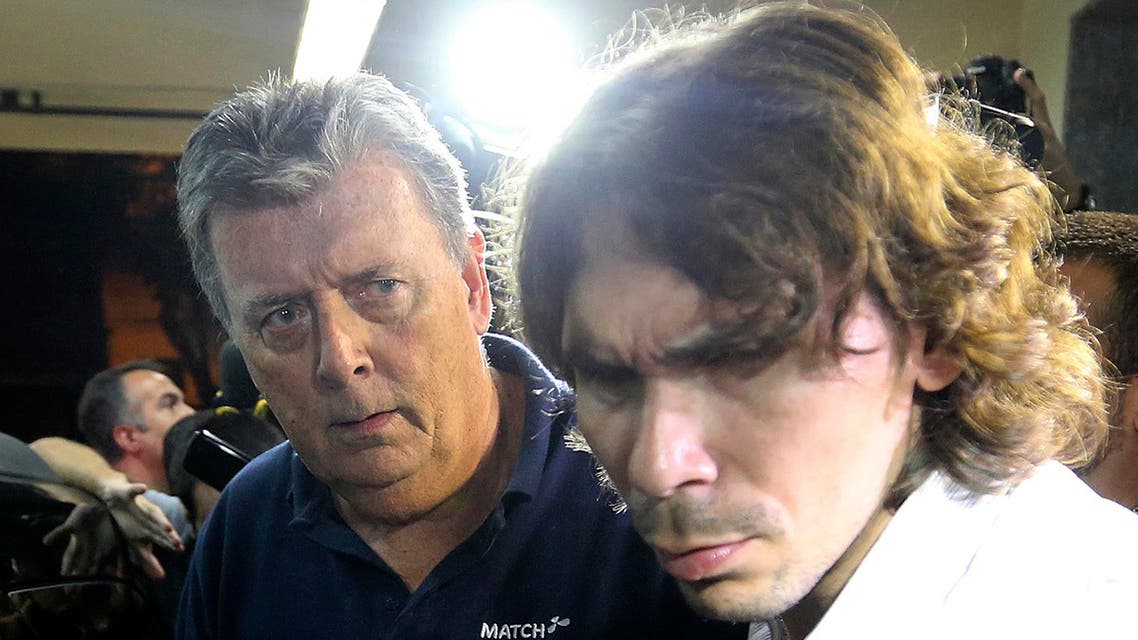 Brazil frees British World Cup hospitality executive
Ray Whelan was arrested in his luxury suite where police said they confiscated 82 tickets for upcoming matches
Brazilian police released a British senior executive of a FIFA partner company on Tuesday after he was arrested for suspected of involvement in illegal ticket sales.
Ray Whelan, director of Zurich-based MATCH Hospitality AG – FIFA's principal World Cup hospitality partner—was arrested at the Copacabana Palace Hotel in Rio de Janeiro, the hotel reserved for senior FIFA officials including Pesident Sepp Blatter.
Blatter's nephew Philippe is said to have stakes in the company in question, according to The Times UK. MATCH Hospitality reportedly paid $240 million for the executive rights to sell corporate hospitality at the 2010 and 2014 tournaments.
Whelan was arrested in his luxury suite where police said they confiscated 82 tickets for upcoming matches, along with Whelan's computer, cellphone and other unspecified documents, the Associated Press reported.
Resale of the hospitality tickets for profit is illegal in Brazil. While Whelan has been offered consular assistance by the British Foreign Office, he could be looking at four years in prison if found guilty.
His attorney, Fernando Fernandes, told reporters his arrest was "illegal and absurd."
"We need all the proof," Fischer told a news briefing. "We want the matter solved quickly and investigated to its fullest extent."
The arrest comes as part of Brazilian police investigation "Operation Jules Rimet" which is targeting illegal ticket touting. The operation has made 11 arrests during this week and is believed to have busted an international criminal gang.
The illegal trading gang nabbed this week is accused of reselling tickets, some of which were originally allocated to players and is believed to have earned as much as $100 million for each tournament.
Authorities fear the gang to be active in the last four World Cups as well and said it planned to sell tickets for the June 13 final in the Maracana stadium for $16,000 per ticket.
FIFA supported the step by saying it "continues to fully collaborate with the local authorities and will provide any details requested to assist the ongoing investigation."
"FIFA wants to reiterate as mentioned at various occasions its firm stance against any form of violation of the criminal law and the ticketing regulations, and is fully supporting the security authorities in our joint efforts to clamp down on any unauthorized ticket sales."