Malaysian airliner shot down over Ukraine
Burning wreckage, and dozens of bodies were found at scene of the plane crash in Ukraine
A Malaysian passenger plane was shot down over eastern Ukraine by militants on Thursday, killing all 295 people aboard, a Ukrainian interior ministry official was quoted as saying by Interfax-Ukraine news agency.
Anton Gerashchenko said the aircraft, which other sources said was a Boeing 777 flying from Amsterdam to Kuala Lumpur, came down near the city of Donetsk, a stronghold of pro-Russian rebels, adding that it was hit by a ground-to-air missile.
European flight safety body Eurocontrol said Thursday that Ukrainian authorities have closed the airspace over the east of the country following the crash.
See also:

Obama, Putin discuss Malaysia plane incident
Britain seeking urgent U.N. meeting over Ukraine
The tragic history of shot-down civilian aircraft
In a response, Ukrainian President Petro Poroshenko called the crash a "terrorist act," and called for an international investigation to be held.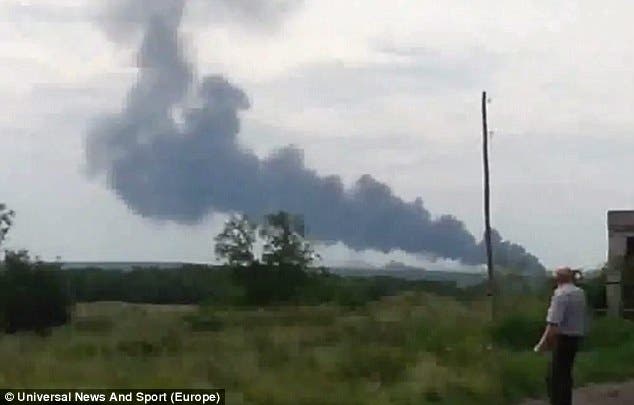 "We do not exclude that the plane was shot down and confirm that the Ukraine Armed Forces did not fire at any targets in the sky," Poroshenko said.
U.S. President Barack Obama called the crash a "terrible tragedy," and said that his administration was working to confirm if Americans were on board.
Russia's U.N. envoy denied involvement in the crash.

"We didn't do it," Russian Ambassador Vitaly Churkin told reporters at UN headquarters in New York.
Malaysia Airlines earlier said it had "lost contact" with MH-17 whose last known position was over Ukraine.

"Malaysia Airlines has lost contact of MH17 from Amsterdam," the airline, still reeling from the disappearance of flight MH370, said on its Twitter account.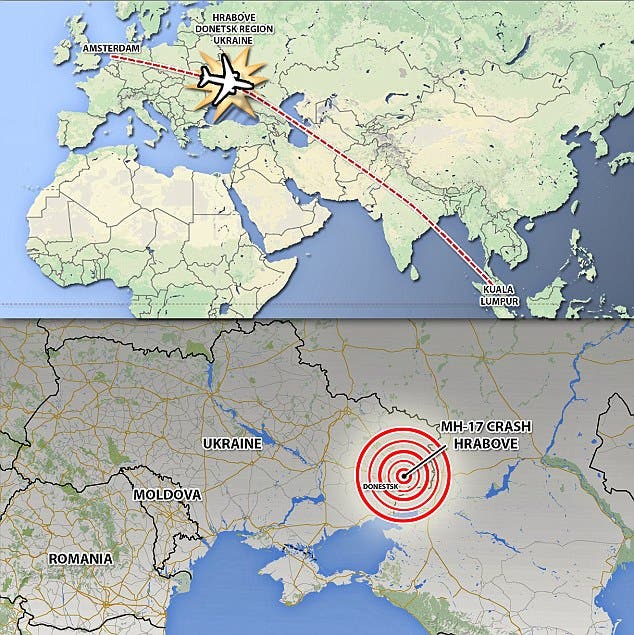 "The last known position was over Ukrainian airspace," it said, adding that it would provide more details soon.

Interfax-Ukraine quoted another Ukrainian official as saying the plane disappeared from radar when it was flying at 10,000 meters (33,000 feet), a typical cruising altitude for airliners.

It came down at Torez, near Shakhtersk, some 40 km (25 miles) from the Russia border. The area has been the scene of fighting between Ukrainian troops and pro-Russian rebels.
Dozens of bodies were scattered around the smouldering wreckage of a passenger jet that crashed in eastern Ukraine on Thursday, a Reuters reporter said, while both Reuters and Agence France-Presse reported seeing no survivors. At least four French nationals were on board.
As plumes of black smoke rose up near a rebel-held village of Grabovo in eastern Ukraine, an Associated Press journalist counted at least 22 bodies at the crash site 40 kilometers from the Russian border.
The plane appeared to have broken up before impact and the burning wreckage - including body parts and the belongings of passengers - was scattered over a wide area.
Wreckage and bodies found
An emergency services rescue worker said at least 100 bodies had so far been found at the scene, near the village of Grabovo, and that debris from the wreckage was scattered across an area up to about 15 km (nine miles) in diameter.
Broken pieces of the wings were marked with blue and red paint - the same colours as the emblem of the Malaysian airline which earlier this year lost track of a flight from Amsterdam to Kuala Lumpur that was carrying almost 300 people.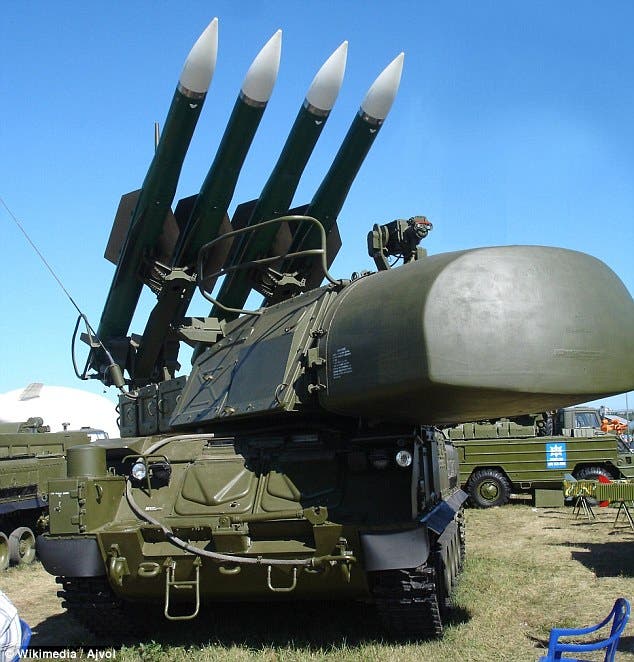 Ukraine has accused Russia of taking an active role in the four-month-old conflict in recent days.
On Wednesday evening, a Ukrainian fighter jet was shot down by an air-to-air missile from a Russian plane, Ukrainian authorities said, according to Associated Press.
Security Council spokesman Andrei Lysenko said the pilot of the Sukhoi-25 jet hit by the air-to-air missile was forced to bail after his jet was shot down.

Pro-Russia rebels, meanwhile, claimed responsibility for strikes Wednesday on two Ukrainian Sukhoi-25 jets. The Ukrainian Defense Ministry said the second jet was hit by a portable surface-to-air missile, but added the pilot was unscathed and managed to land his plane safely

Moscow denies Western charges that is supporting the separatists or sowing unrest in its neighbor.

Earlier this week, Ukraine said a military transport plane was shot down Monday by a missile fired from Russian territory.

The rebels are known to possess portable anti-aircraft rocket launchers, but Ukrainian officials say that kind of weapon would have been unable to reach Monday's plane at the altitude at which it was flying Monday.
Aviation experts, however, have questioned whether the stricken transport plane was flying at the altitude Ukrainian officials had claimed.
[With Reuters and AP]