Pious Putin? Images spark MH17 backlash
Photos of the Russian President on a visit to the Holy Trinity-St. Sergius Monastery has prompted 'confession' remarks
Pictures of Russian President Vladimir Putin at a religious ceremony near Moscow have sparked controversy after mounting accusations that his regime armed the pro-Russian rebels in Ukraine that shot down a passenger jet, killing 298 people.
Putin, who was photographed during his visit at the Holy Trinity-St. Sergius Monastery on Friday, met representatives of local Orthodox Churches to celebrate the 700th anniversary of St. Sergius of Radonezh, a spiritual leader and monastic reformer of medieval Russia.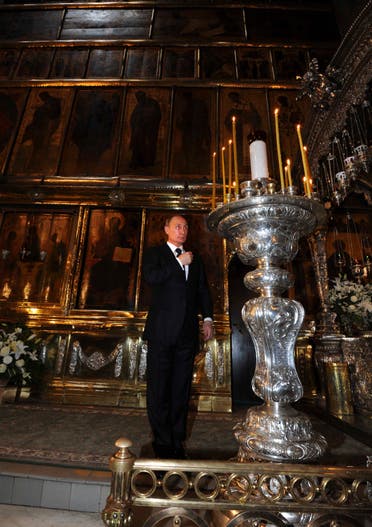 In reaction to the pictures, one twitter user @Ningbojoe wrote: "Putin is another leader who wraps himself in the flag and Orthodox Church! And then commits vile crimes against humanity. #auspol #MH17."
Meanwhile, another user @Diggerjimmy said: "Putin on the news lighting candles in church. More evidence of his delusional state if mind." And @Brigadam wrote: "Did anyone else notice Putin surrounded by clergy of the Russian Orthodox Church while lying to the media. History repeats. #auspol"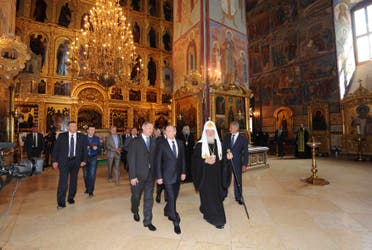 International accusations
International accusations are being addressed at the Russian President who is denying any involvement in the Malaysia Airlines plane incident.
The plane, flying from Amsterdam to Kuala Lumpur, Malaysia, crashed Thursday, killing the 298 people on board Flight 17.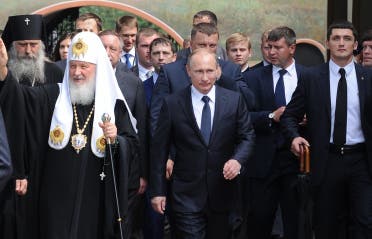 It came down near Ukraine's border with Russia, close to the regional capital of Donetsk in eastern Ukraine.
U.S. President Barack Obama Obama said that the insurgents would not be capable of carrying out such an attack without Putin's support.
"We know that they are heavily armed and they are trained, and we know that that's not an accident. That is happening because of Russian support," Obama said.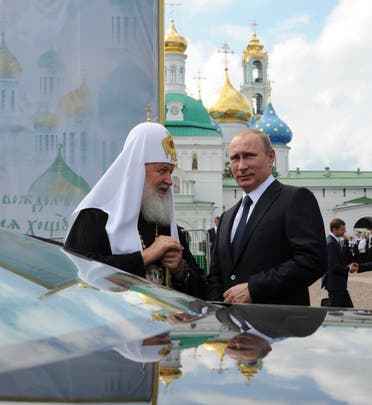 Britain said that a range of further sanctions were available for use against Russia following the downing of the Malaysian aircraft.
Dutch prime minister said he has had an "extremely intense" telephone conversation with Putin in which he urged him to "show the world he intends to help" in the investigation into the Ukraine air disaster.
Kiev and Moscow immediately blamed each other for the disaster, triggering a new phase in their propaganda war.
Infographic: Malaysian Airliner shot down in eastern Ukraine