The Philippines on Monday confirmed the death of a Filipino construction worker who was kidnapped and beheaded by militiamen in Libya, in what has been described as the first Filipino death in the country since the 2011 revolution.
According to Department of Foreign Affairs spokesperson Charles Jose, the Filipino, whose identity has not been released, was singled out during a checkpoint for allegedly being a non-Muslim.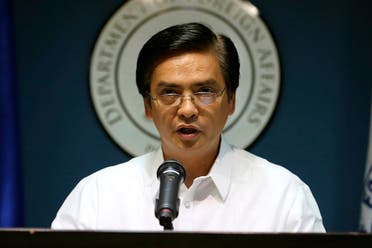 "The vehicle he was riding in was stopped at a checkpoint," Jose said to reporters, quoted by local newspaper Philippine Star, "There were three of them – a Libyan, a Pakistani and a Filipino – and he was allegedly singled out because he was non-Muslim."
The kidnappers initially asked for a $160,000 ransom in exchange for the Filipino's freedom, but after four days of negotiations, a call was received bringing the tragic news that his headless, decomposing body is at a hospital in Benghazi.
Jose believes that the Filipino might have been dead even before the negotiations started.
Following the death of the Filipino, the Philippine Department of Foreign Affairs released a statement Sunday calling for the urgent evacuation of its estimated 13,000 Filipino workers based in Libya.
"The Department of Foreign Affairs strongly reiterates its call to all Filipino nationals in Libya to return home as soon as possible," it said. Adding that Level 4 or "Mandatory Evacuation" has been raised and that no Filipino national will be allowed to travel to Libya.
"Alert Level 4 has been raised due to the latest security developments in Libya, the increasing violence and lawlessness, the closure of major airports, the heightened security threat to Filipinos, particularly in Benghazi, where a Filipino worker was kidnapped on July 15 and confirmed dead yesterday," the statement read.