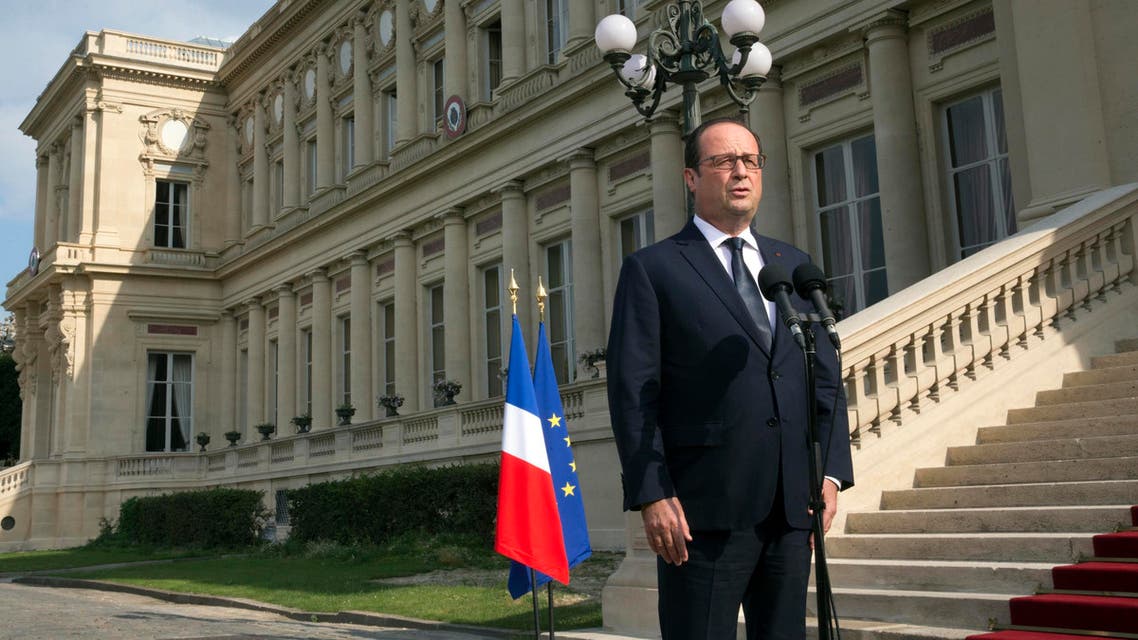 Hollande declares three days of mourning over Air Algerie crash
Hollande met with relatives of victims on Saturday afternoon, and said the bodies would be flown to France
French President Francois Hollande ordered that flags on government buildings across France fly at half-mast for three days from Monday after the death of 118 people including 54 French nationals in the crash of an Air Algerie flight in Mali.
Hollande, who met with relatives of victims for three hours on Saturday afternoon, said that all the bodies would be flown to France and that he would make sure that families can, at some point, travel to the crash site to help them cope with grief.
"A headstone will be erected so that no one ever forgets that on this land, on this site, 118 people perished," Hollande said in a television address, his third on the air disaster in three days.
He confirmed that early indications were that poor weather was the most likely cause of the crash, but added he did not rule out any other explanation at this stage. Two separate investigations are ongoing, he said.
The United Nations said on Saturday that its experts had located the second black box from flight AH5017 that crashed in the West African country earlier this week.
French, Malian and Dutch soldiers from a U.N. peacekeeping force (MINUSMA) secured the crash site, about 80 km (50 miles) south of the northern Malian town of Gossi, near the Burkina Faso border.
Initial evidence taken from the remote crash site indicates that the aircraft broke apart when it smashed to the ground early on Thursday morning, making an attack appear unlikely.
Malian authorities said they were opening an international inquiry into flight AH5017, which crashed less than an hour after it left the Burkinabe capital Ouagadougou en route for Algiers.
Aviation authorities lost contact with the plane at around 0155 GMT on Thursday, shortly after the pilot asked to change course due to a storm.
Another plane crash is likely to add to nervousness about flying a week after a Malaysia Airlines plane was downed over Ukraine, and after a TransAsia Airways plane crashed off Taiwan during a thunderstorm on Wednesday.