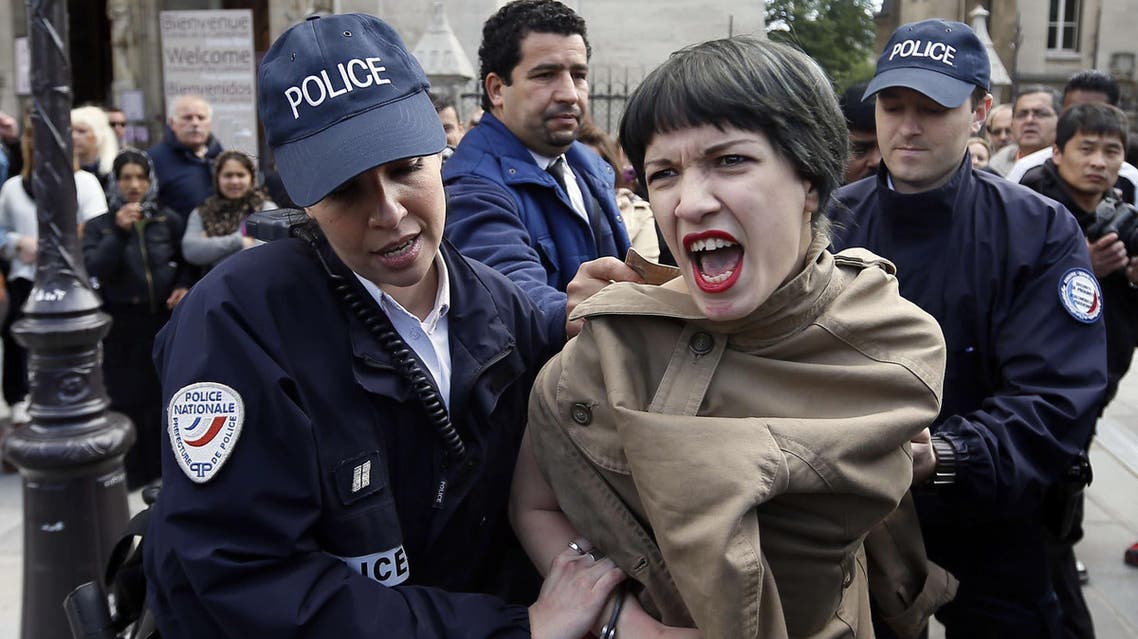 French court acquits Femen activists over topless cathedral stunt
Three guards were meanwhile given suspended fines of $390 to $1,300 for manhandling three of the activists
A French court on Wednesday acquitted nine members of the Femen feminist movement who were on trial over a topless protest they staged in Paris's Notre Dame cathedral to celebrate Pope Benedict XVI's resignation.

Three guards were meanwhile given suspended fines of $390 to $1,300 for manhandling three of the activists when evicting them from the famous Paris landmark in February 2013.

The Femen activists entered the Gothic cathedral on February 12 last year dressed in long coats which they whipped off once inside, perching on the base of three bells that were on show to mark the 850-year anniversary of the cathedral.

Flashing their breasts, they screamed "Pope no more!", "No more homophobe" and "Bye bye Benedict!" in front of stunned visitors, while ringing the big bells with bits of wood.

The activists were accused of damaging one of the bells, but the Femen denied this, saying they had covered their sticks of wood with felt.

The Paris court ruled that there was not enough proof that the activists were behind the damage done to the bell.