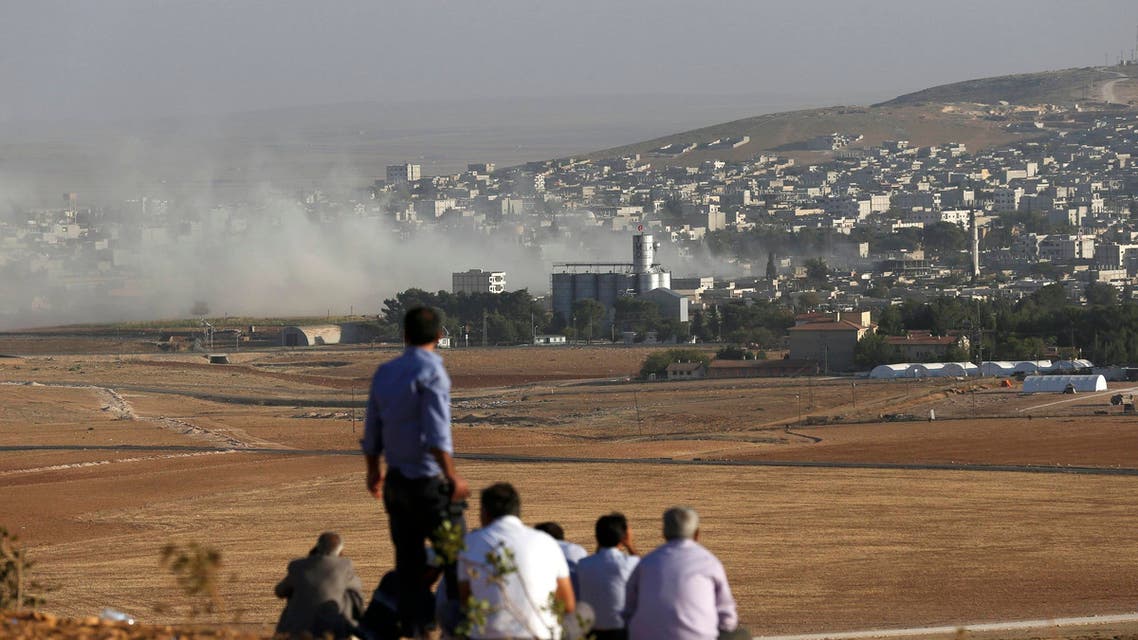 U.S. discusses with Turkey use of Turkish military base against ISIS
The United States is still in discussions with Turkish officials on the use of a Turkish military base in the fight against ISIS
A White House spokesman said Tuesday the United States is still in discussions with Turkish officials on the use of a Turkish military base in the fight against Islamic State of Iraq and Syria militants.
The spokesman also said that the Impact of U.S.-led airstrikes is constrained by the absence of ground forces that can end the siege of the Syrian city of Kobani.
War on the militants in Syria is threatening to unravel a delicate peace in neighboring Turkey where Kurds are furious with Ankara over its refusal to help protect their kin in Syria.

The plight of the Syrian Kurds in Kobani provoked riots among Turkey's 15 million Kurds last week in which at least 35 people were killed.

Turkish warplanes were reported to have attacked Kurdish rebel targets in southeast Turkey after the army said it had been attacked by the banned PKK Kurdish militant group, risking reigniting a three-decade conflict that killed 40,000 people before a cease-fire was declared two years ago.

Kurds inside Kobani said the U.S.-led strikes on Islamic State of Iraq and Syria had helped, but that the militants, who have besieged the town for weeks, were still on the attack.

"Today there were air strikes throughout the day, which is a first. And sometimes we saw one plane carrying out two strikes, dropping two bombs at a time," said Abdulrahman Gok, a journalist with a local Kurdish paper who is inside the town.

"The strikes are still continuing," he said by telephone, as an explosion sounded in the background.

"In the afternoon, Islamic State intensified its shelling of the town," he said. "The fact that they're not conducting face-to-face, close distance fight but instead shelling the town from afar is evidence that they have been pushed back a bit."