Canada police kill parliament shooter
Witnesses say they saw a gunman running to the parliament building after the shooting at the War Memorial in downtown Ottawa
A gunman dressed all-in-black shot a soldier on guard dead at the National War Memorial in Ottawa Wednesday, only days after a "radicalized" man was shot dead after trying to run over two members of the military in Quebec.
Canadian police deployed in force outside the country's Parliament, as the shooter stormed the Parliament building and fired several shots, shortly before he was shot dead by the usually ceremonial sergeant-at-arms, authorities and witnesses said.
Member of Parliament Craig Scot credited the suspect's killer, saying "Sergeant at Arms Kevin Vickers who shot attacker just outside the MPs' caucus rooms," he tweeted.
CBC News channel had reported that a man with a rifle shot a soldier standing guard at the War Memorial in downtown Ottawa, which lies near the Parliament.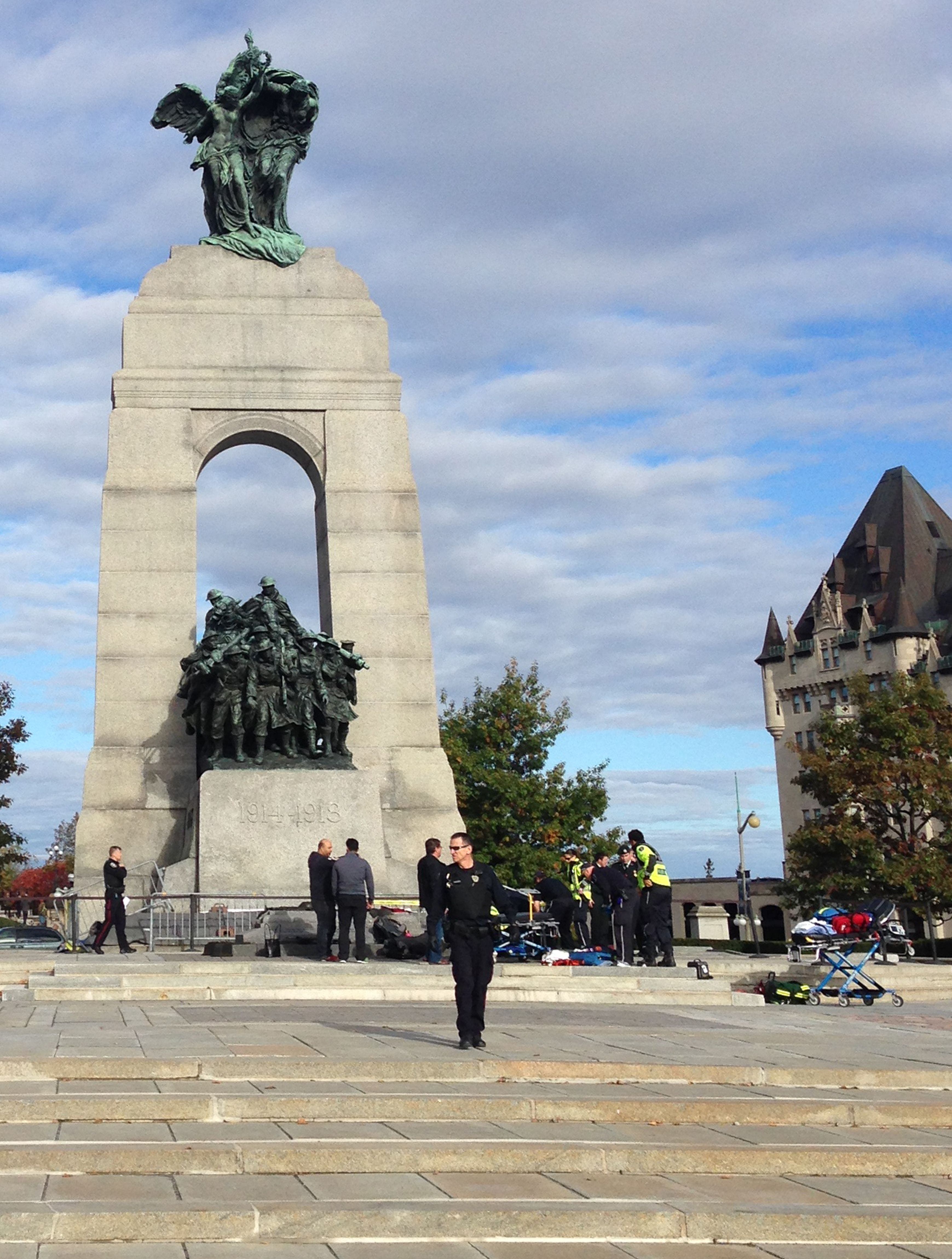 Centre Block is the main building at Parliament Hill, a sprawling complex of buildings and open space in downtown Ottawa. It contains the House of Commons and Senate chambers, as well as the offices of some members of parliament, senators, and senior administration for both legislative houses.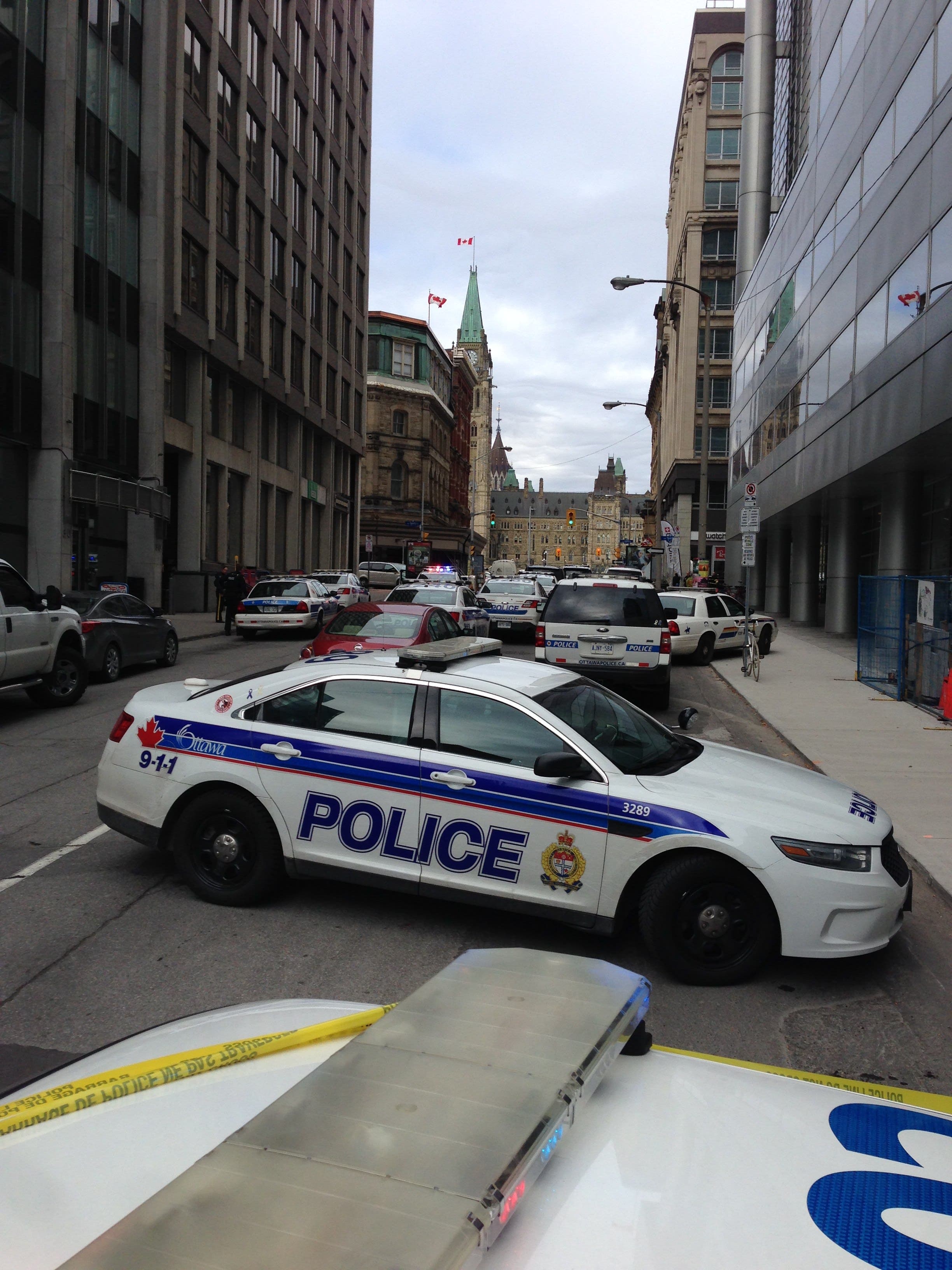 AFP quoted witnesses as saying they saw a gunman, with his face half covered, running to the parliament after the shooting and that police backed by armored vehicles surrounded the buildings. Canadian Prime Minister Stephen Harper had left the building safely as police converged on the area, Reuters reported.
Video footage posted online by the Globe and Mail newspaper showed police ducking for cover as they advanced along a stone hallway, loud gunfire echoing among the stone columns.
Reuters said that at least 30 shots were fired inside.
The incident comes only two days after a "radicalized" man ran over two soldiers in Quebec.
Quebec police shot and killed the 25-year-old driver after a chase following the incident.
Canada is one of 40 countries supporting the U.S.-led air strikes against the Islamic State of Iraq and Syria (ISIS). The country is not directly involved militarily in the campaign against the militant group.
(With Agencies)