Mural by Syrian refugee children displayed in Washington
The artwork aims to educate the American public about the plight of displaced Syrian children
A half-kilometer mural produced by Syrian refugee children was on Thursday put on display in Washington, just blocks away from the White House.
With scrawling, colorful images ranging from depictions of homes and family members to buildings reduced to rubble, the sprawling 540 meter-long canvas artwork has been decorated by children living in Jordan's Zaatari camp, home to some 120,000 refugees who fled the almost four-year Syrian conflict.
The artwork, entitled "Peace and Hope: A Gift from the Children of Syria to the World," aims to educate the American public about the plight of displaced Syrian children, according to Beats, Rhymes, and Relief, the sponsoring DC-based non-profit group behind its display.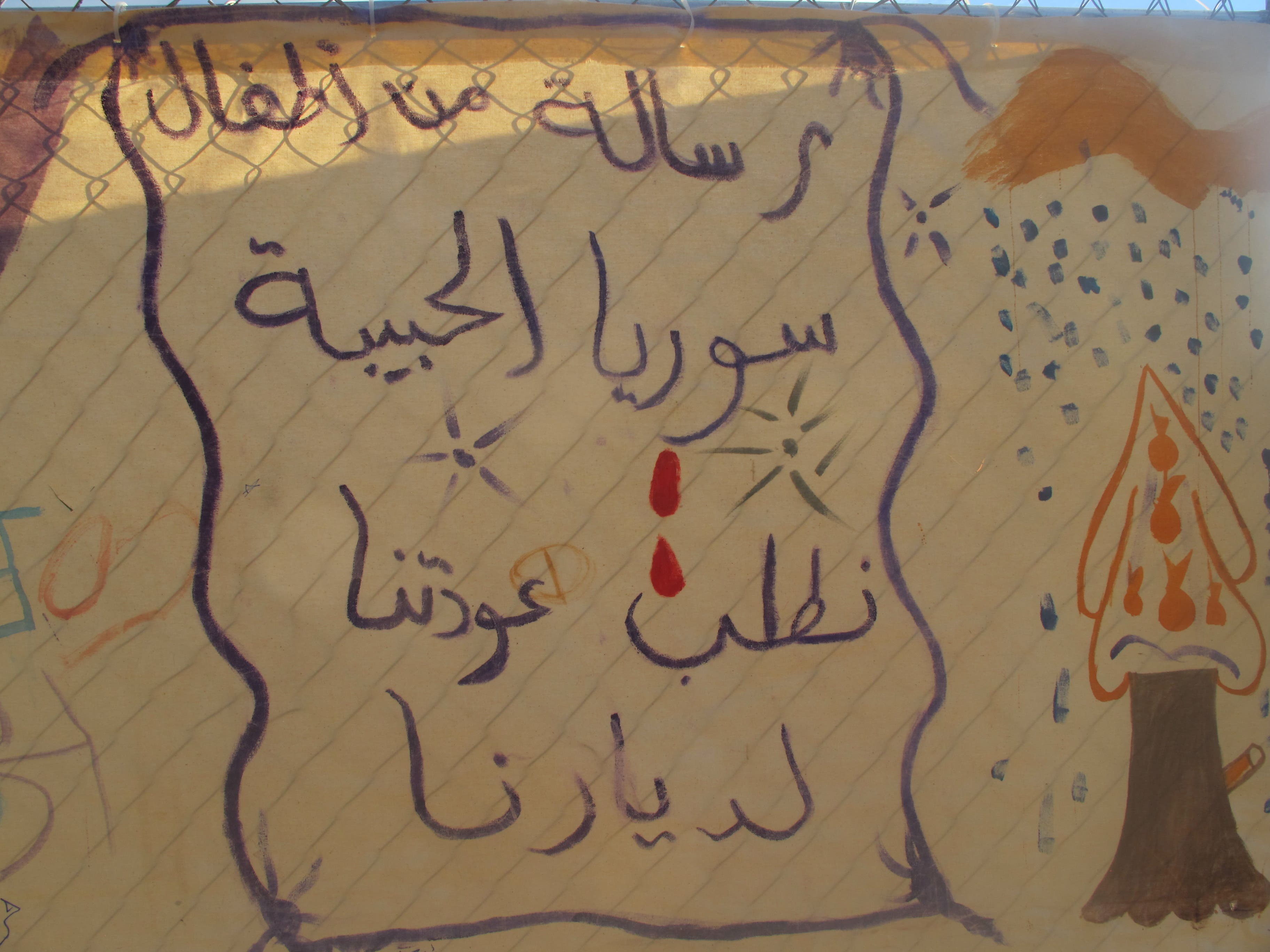 About 300 people attended the art exhibit opening that stretched from the National Monument to the United States Capitol. And over 20,000 people will be running past the installation during the Marine Corps Marathon on Oct. 27.
Hazami Barmada, a Syrian-American humanitarian worker who discovered the artwork during a trip to Jordan and led the campaign to bring it to Washington, said that the artwork serves as a "cultural diplomacy initiative."
"We wanted to highlight the beauty that is coming out from these refugee camps and the passion behind these stories," said Barmada.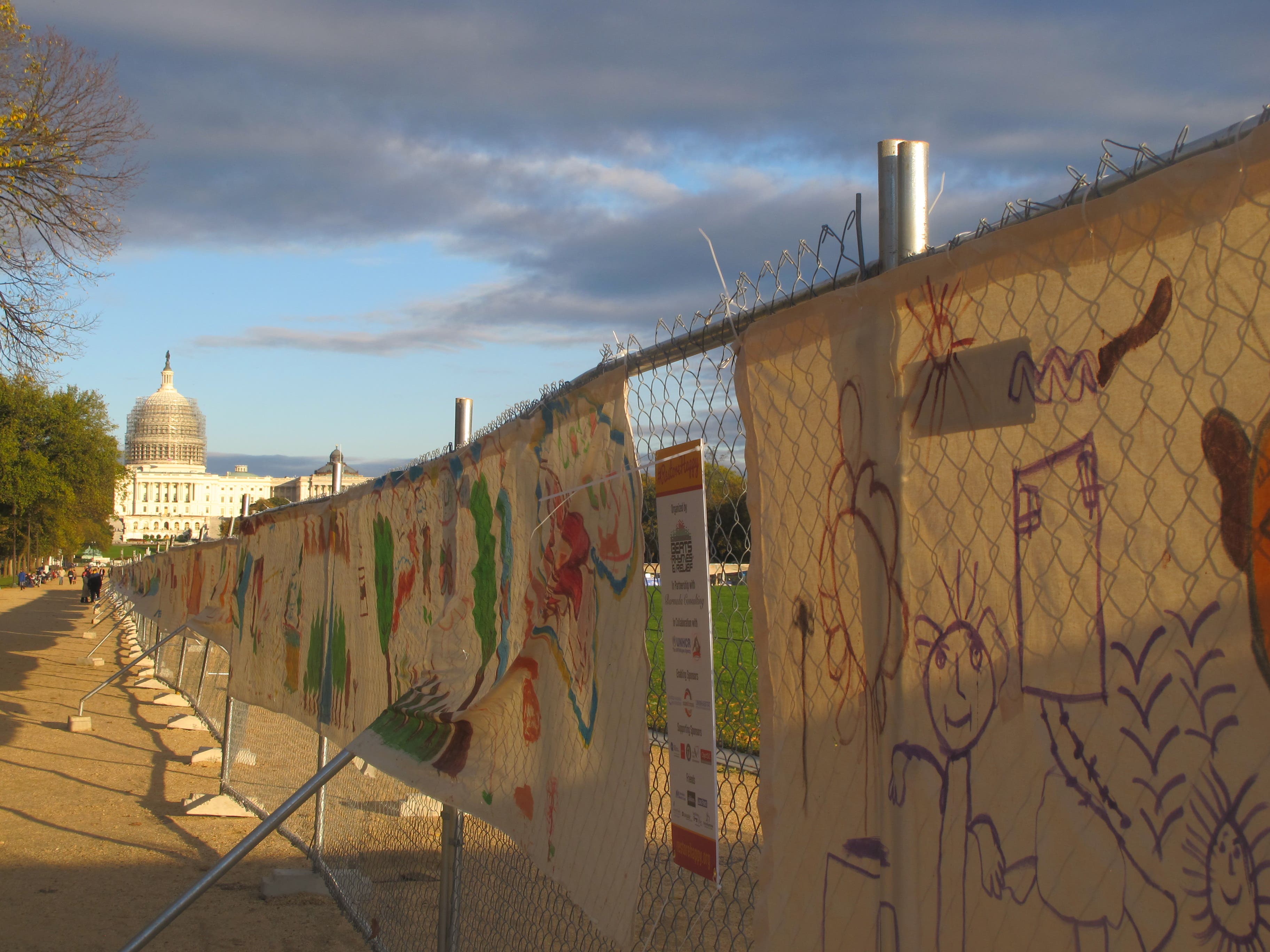 At the ceremony marking the installation of the artwork in Washington's National Mall, attended by around 300 people, U.S. Special Envoy for Syria Daniel Rubenstein said that more must be done to provide humanitarian aid to Syria.
"Although I am representing a government today, my appeal is a personal one. Governments alone cannot end conflict. And cannot end the hate that so often fuel them. Change begins locally, like with the children who drew this art."
Assistant U.S. Secretary of State for Population, Refugees, and Migration, Anne Richards said at the opening that even with the support of the United States and its $2.9 bln in aid to Syria, there are still many unmet needs.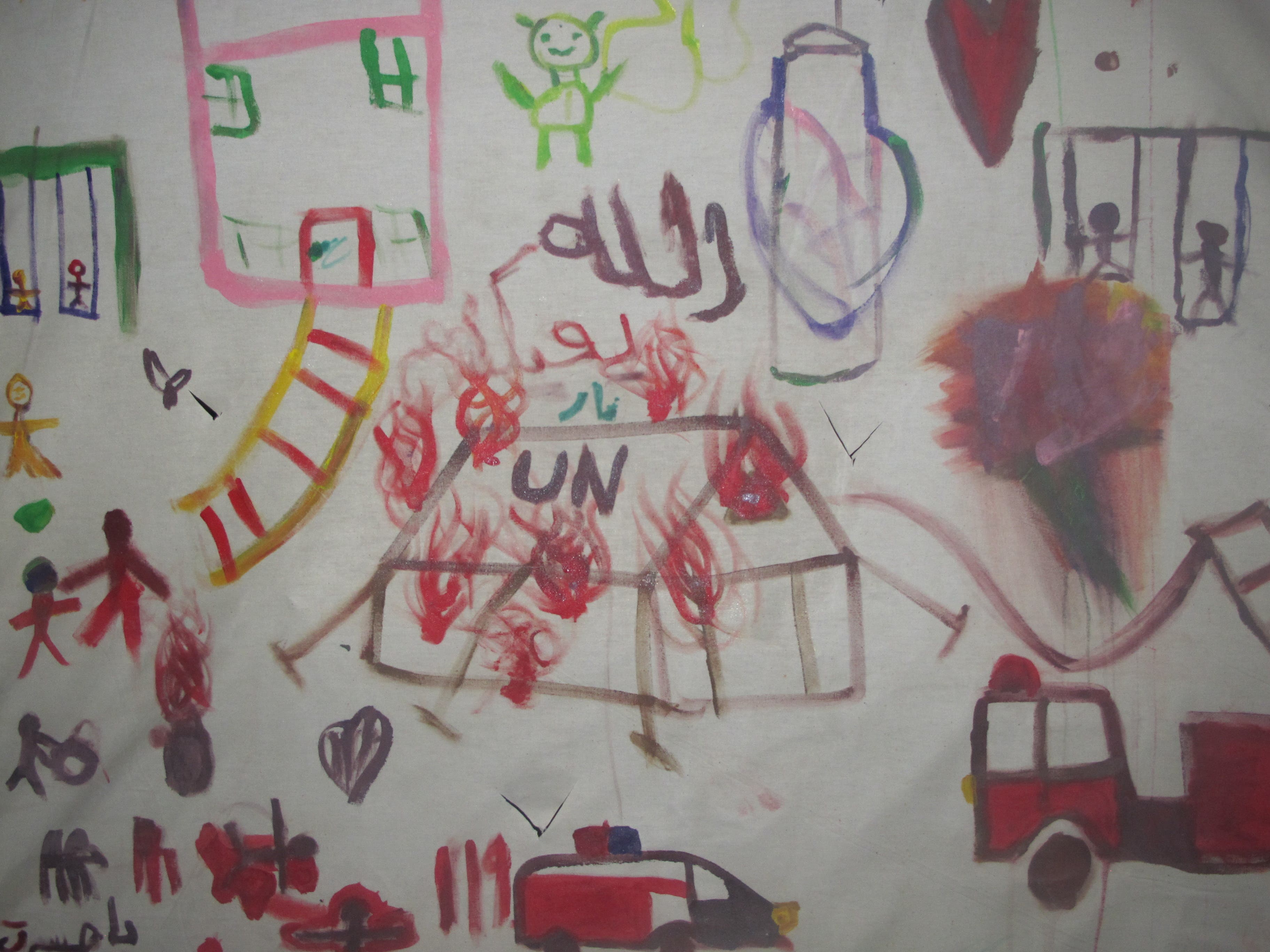 "Syria used to be a middle class country where at least every child was in school. In 2008, Syria's people were hosting refugees from Iraq, and I traveled there to thank them. I never imagined that this land, so rich in history and antiquity could be so utterly broken," Richards said.
According to the U.N. refugee agency, children make up around 40 percent of the over 3 million who have fled the country.