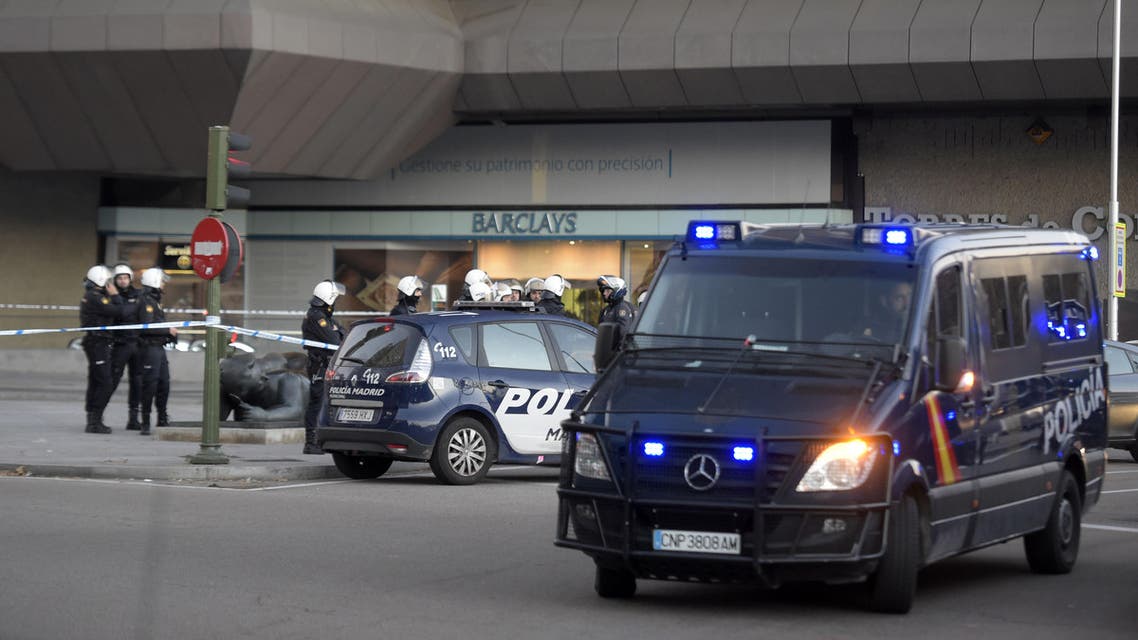 Man drives car into headquarters of Spain's ruling party
Police used dozens of police cars to shut off the central Madrid street where the PP building stands
A Spanish businessman drove a car containing gas cylinders into the headquarters of Spain's ruling People's Party on Friday, triggering a major police alert, official spokesmen said.
Police used dozens of police cars to shut off the central Madrid street where the PP building stands. Bomb disposal experts were examining the car as a precaution, a police spokeswoman said.
No one was injured in the incident, a emergency services spokesman said. The driver of the car was a Spanish businessman who had lost his properties, a government spokesman said. The man has been arrested, the police spokeswoman said.