Masked gunmen storm French paper, kill 12
French police named the suspects as Said Kouachi and Cherif Kouachi as well as Hamyd Mourad
Hooded gunmen on Wednesday stormed the Paris office of satirical weekly newspaper Charlie Hebdo, known for lampooning radical Islam, killing 12 people before escaping, in what authorities said was a terrorist attack.
Two police officers were among those killed in the worst militant attack on French soil in recent decades.
Video images on the website of public broadcaster France Televisions showed two gunmen in black at a crossroads who appeared to fire down one of the streets. A cry of "Allahu akbar!" - Arabic for "God is great"- could be heard among the gunshots.

French police officials said they have identified three men as suspects in a deadly attack, according to the Associated Press.

Two officials named the suspects as Frenchmen Said Kouachi and Cherif Kouachi, in their early 30s, as well as 18-year-old Hamyd Mourad, whose nationality wasn't immediately clear.

One of the officials said they were linked to a Yemeni terrorist network.

The officials spoke on condition of anonymity because they weren't authorized to publicly discuss the sensitive and ongoing investigation.

Cherif Kouachi was convicted in 2008 of terrorism charges for helping funnel fighters to Iraq's insurgency and sentenced to 18 months in prison.


Charlie Hebdo (Charlie Weekly) is renowned for courting controversy with satirical attacks on political and religious leaders and has published numerous cartoons lampooning the Prophet Mohammad.
The last tweet on its account mocked Abu Bakr al-Baghdadi, the leader of the militant Islamic State, which has taken control of large swathes of Iraq and Syria.


French President Francois Hollande called the attack "a terrorist attack without a doubt" and said several other attacks have been thwarted in France "in recent weeks."

France raised its security alert to the highest level and reinforced security at houses of worship, stores, media offices and transportation.
Top government officials were holding an emergency meeting and Hollande planned a nationally televised address in the evening.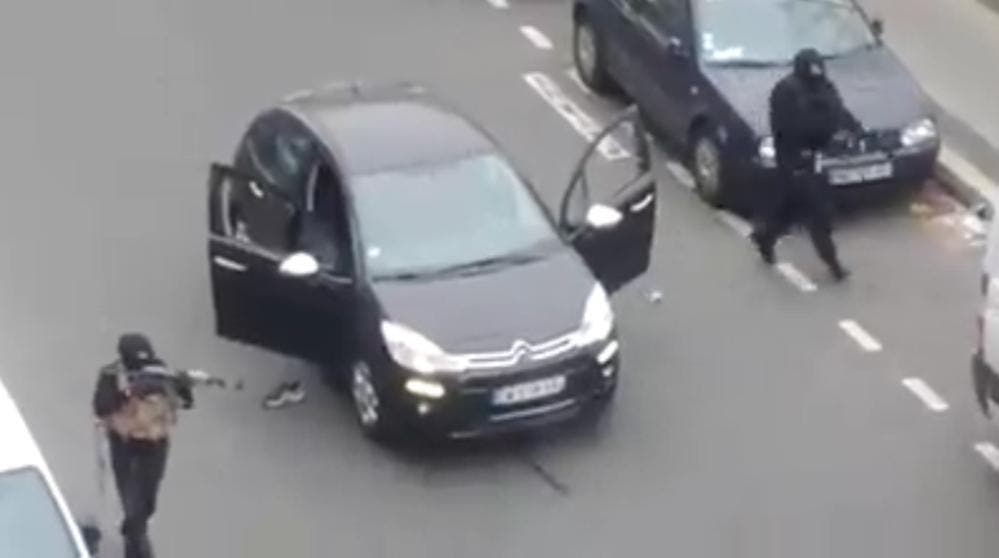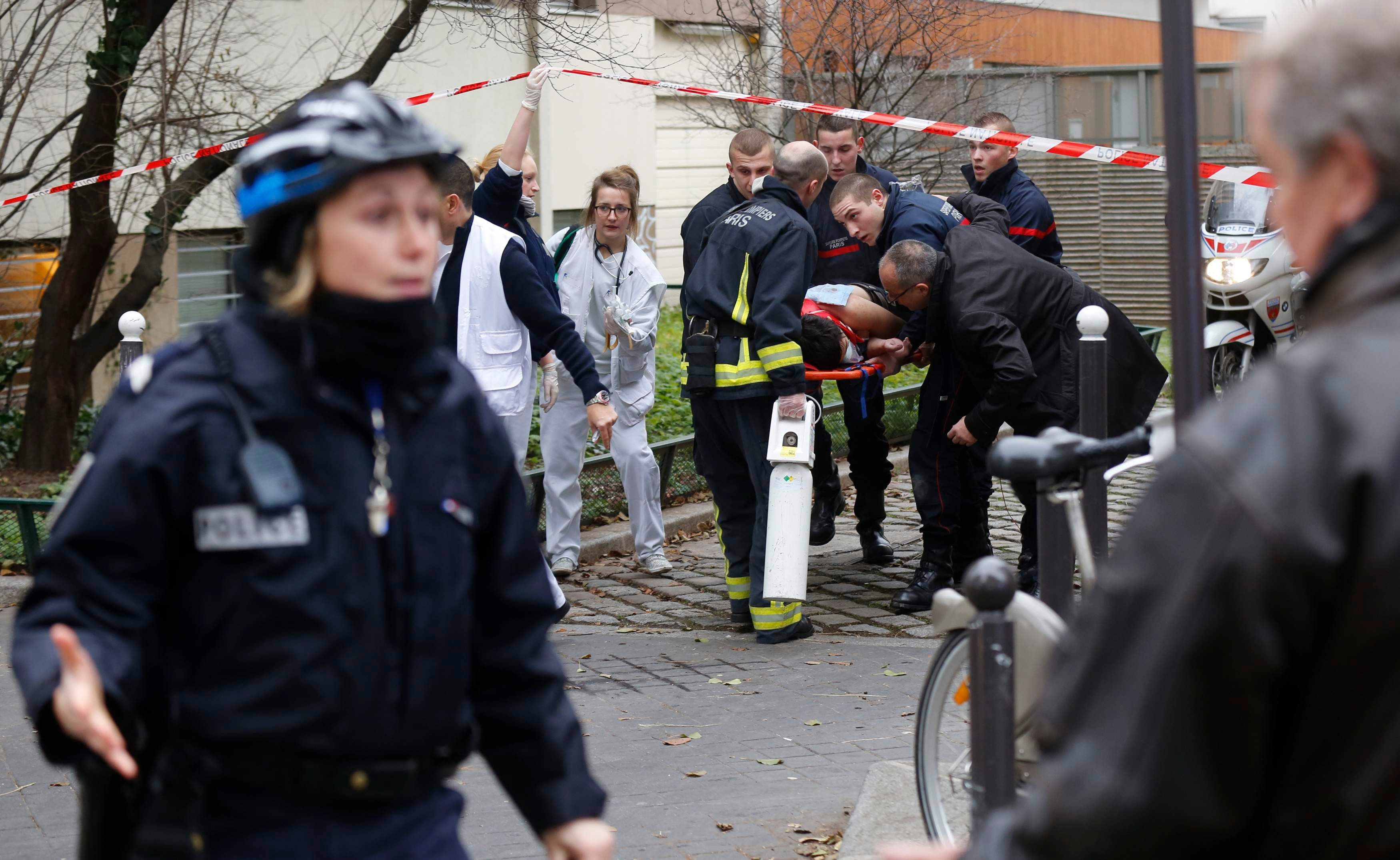 Wednesday's attack comes the same day of the release of a book by a celebrated French novelist depicting France's election of its first Muslim president. Hollande had been due to meet with the country's top religious officials later in the day.