Hollande rallies world against terrorism
The French president said he would offer help to countries fighting Boko Haram
French President Francois Hollande on Friday called for a "firm" and "collective" international response to terrorism, following last week's attacks in Paris that claimed 17 lives.

Speaking to Paris-based ambassadors from around the world, Hollande said: "Our response has to be firm in the face of terrorism. It can only be collective."
The French president said Islamist movement Boko Haram was "carrying out crimes of humanity," adding that France "must give more help to countries fighting this scourge."

U.S. top diplomat John Kerry said his country shared France's pain over last week's Islamist attacks.
"I know you know that we share the pain and the horror of everything that you went through," said Kerry as he met with the French leader who, referring to the Sept. 11 attacks on New York said: "We must work together to find the necessary response."
Earlier, Hollande told the Arab World Institute in Paris: "It is Muslims who are the main victims of fanaticism, fundamentalism and intolerance."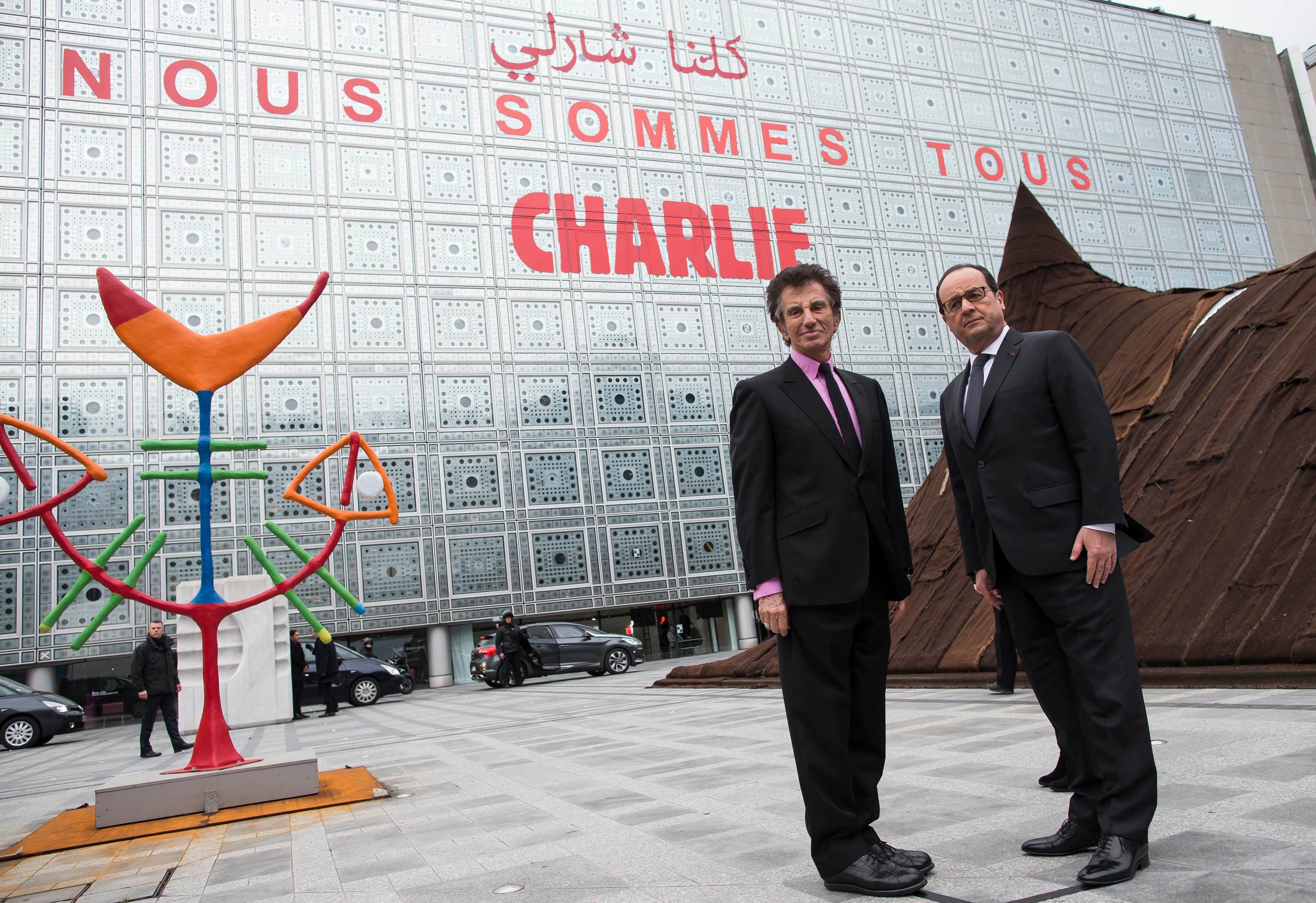 On Wednesday Hollande said that "Charlie Hebdo is alive and will live on," after the satirical weekly published its first edition since Islamist gunmen attacked its Paris offices and killed 12 people.

"You can murder men and women but you can never kill their ideas," Hollande said after the new edition, which controversially features a cartoon of the Prophet Mohammed on its cover, sold out across the country.

The weekly had long been threatened by a loss of readership but "today it is reborn," he added

It will have a print run of five million issues this week, dwarfing the pre-attack circulation of around 60,000.

"It's the culture that the terrorists want to put an end to because it is insolent, because it is disrespectful, because it is free, it's human," Hollande said.

Those qualities are "the total opposite" of the fundamentalism and fanaticism of last week's attackers, he added.