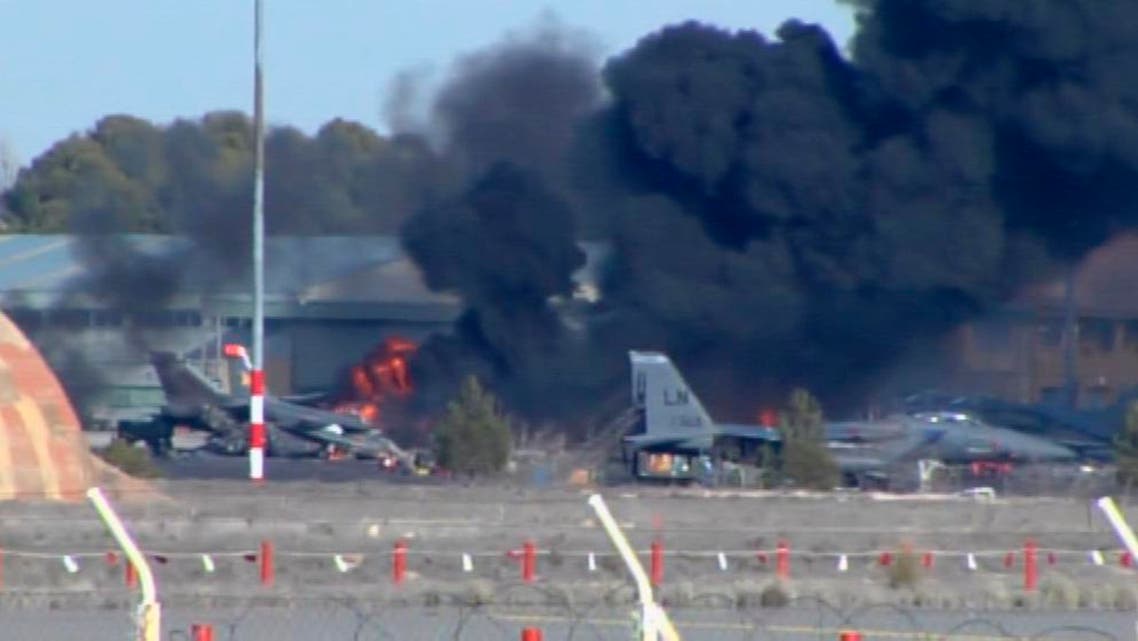 Ten killed in Greek fighter jet crash in Spain
The F-16 crashed at about 3:20 p.m. as it took off at a training center in Albacete
Ten people were killed and 13 injured when a Greek fighter plane crashed during NATO training in Spain on Monday, the defense ministry said.

The F-16 crashed at about 3:20 p.m. (1420 GMT) as it took off at a training center in Albacete, 260 km (160 miles) southeast of the capital Madrid.

"The plane, part of the Tactical Leadership Program of NATO was carrying out a (training) exercise when during take-off the plane lost power, crashing into the parking area for planes, crashing into various planes that were parked there," the defense ministry said in a statement.
Two pilots on board were among the dead. Other pilots and mechanics were underneath the plane in the parking area when it crashed, Spanish media reported. France's defense ministry said that one Frenchman was killed and five seriously injured.
"I am deeply saddened," NATO Secretary General Jens Stoltenberg said in a statement.
"This is a tragedy which affects the whole NATO family. I express my heartfelt condolences to the loved ones and the nations of those who lost their lives, and I wish a speedy recovery to the injured."