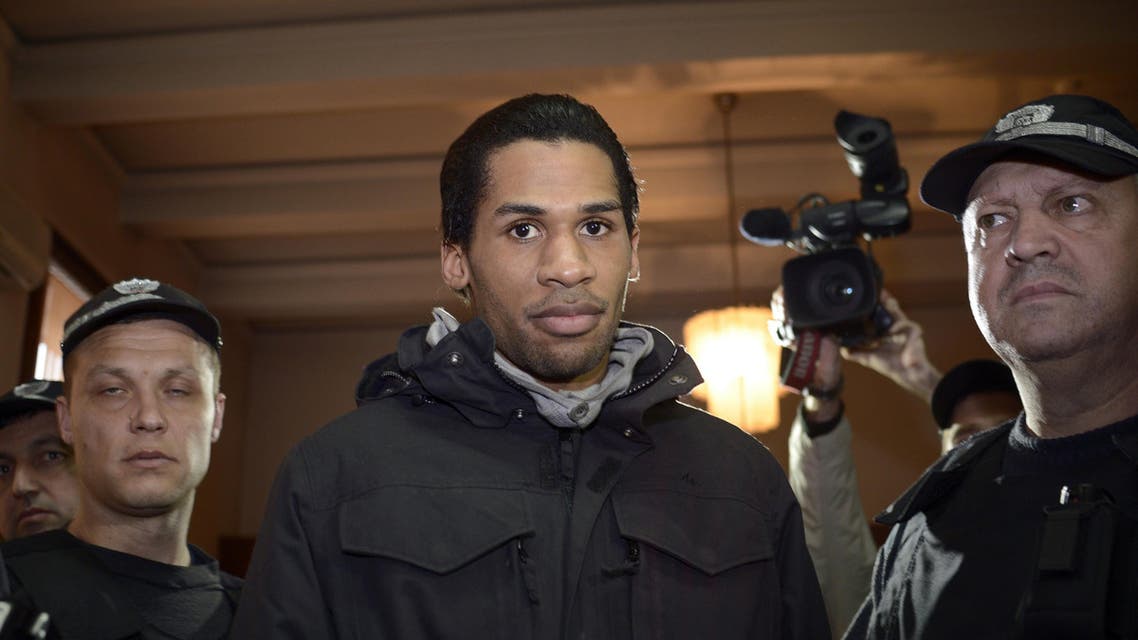 Friend of Paris attackers extradited to France from Bulgaria
Fritz-Joly Joachin was due to be questioned by an anti-terrorist magistrate
A man arrested in Bulgaria who knew the Charlie Hebdo attackers but denies being aware of their plans for the deadly assault was extradited to France on Thursday, a judicial source said.
Fritz-Joly Joachin was arrested on Jan. 1 as he tried to cross from Bulgaria into Turkey on suspicion he was heading for Syria, after his wife alerted French authorities about his departure with their three-year-old son.

He was due to be questioned by an anti-terrorist magistrate in Paris later Thursday, said the source, who refused to be named.

Joachin, of Haitian origin, has admitted to being "old friends" with the Kouachi brothers who shot dead 12 people in Paris on January 7 in an attack on the Paris offices of French satirical weekly Charlie Hebdo.

He said he used to play football with the brothers and had a "business connection" selling clothes but denied knowing about their plans to launch an Islamist attack.

A source close to the case acknowledged that there is no evidence as yet that he was aware of the brothers' plot.

But magistrates investigating the January 7-9 Paris attacks may seek to find out why he left France a week before the shootings along with Cheikhou Diakhaby, who was once a known jihadist.

He was captured while fighting against US forces in Iraq in 2004 and spent seven years behind bars there before being sent back to France in 2011.

Joachin was travelling on a bus with Diakhaby, his wife and child when he was arrested.

The family-of-three was allowed to continue into Turkey, but were arrested there on January 2 as they attempted to cross into Syria.

They were sent back to France on January 21, and Diakhaby was charged the next day with conspiracy to commit an act of terrorism.